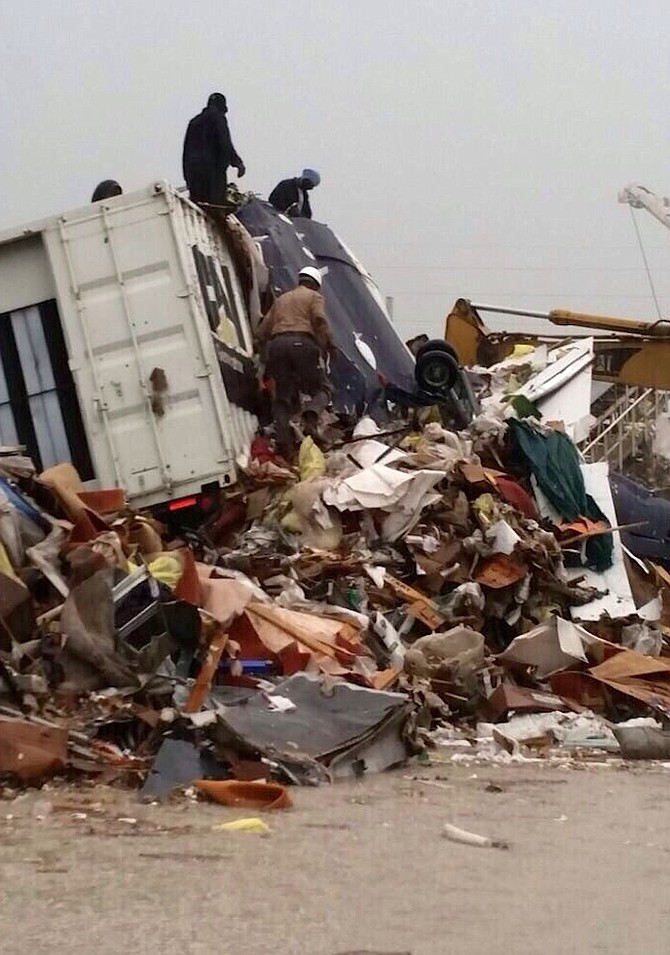 Stories this photo appears in:

AN analysis of the cockpit voice recorder and digital electronic engine monitors that were on board the ill-fated Learjet that crashed in Grand Bahama on Sunday, killing Dr Myles Munroe and eight others, will begin today in Washington, DC.

DR MYLES Munroe, pastor of Bahamas Faith Ministries International, and his wife Ruth, were among the nine persons on board a Lear 36 executive jet that went down in a "gruesome" crash in bad weather in Grand Bahama on Sunday evening.

THE leader of Bahamas Faith Ministries, Dr Myles Munroe, and his wife Ruth have been killed in a plane crash in Grand Bahama.