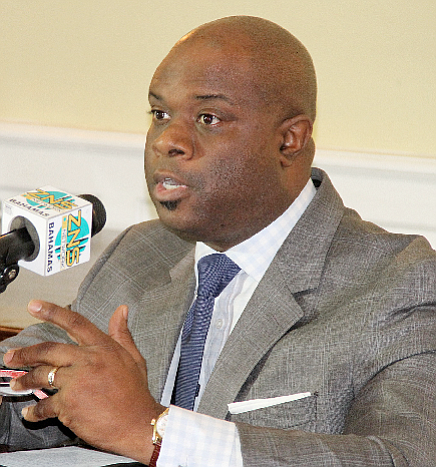 Edison Sumner
Stories this photo appears in:

Bahamians must brace for "a very expensive summer", the Chamber of Commerce's chief executive warned yesterday, as global oil prices surged to $80 per barrel.

Business leaders yesterday lined up to caution the government over threats of financial penalties if they are caught employing illegal immigrants.

REDUCED operations at the General Post Office are negatively affecting businesses, Bahamas Chamber of Commerce CEO Edison Sumner said yesterday, adding the chamber sees "no end in sight" to the problem.
The Bahamas Chamber of Commerce's chief executive believes "there is space for another mobile player", and is urging the Government to issue a third licence come 2019.
The Bahamas will have "no one to blame but ourselves" if Moody's follows through with its threat of a potential 'junk' downgrade, the Chamber of Commerce's chief executive yesterday urging all politic
The Bahamas Chamber of Commerce (BCCEC) warned yesterday that any Government move to force businesses to reduce prices in line with import duty cuts would be akin to "economic dictatorship" and "Gestapo tactics".

The Bahamian private sector is hoping to present the Government with a consolidated list of its National Health Insurance (NHI) concerns before Christmas, amid fears that the scheme's cost estimates "might not be the most ideal".