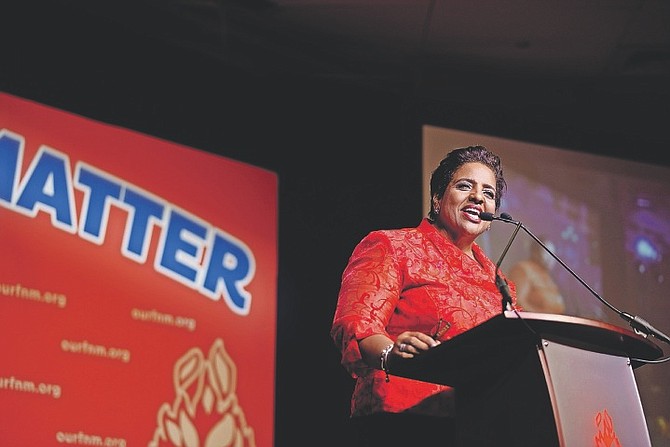 Loretta Butler-Turner delivers her FNM Convention speech.
Stories this photo appears in:

DAYS after saying she "can't be bought" by the Free National Movement, Loretta Butler-Turner yesterday made her strongest move since the party's controversial convention to help heal the wounds in the party as she urged her supporters to back Dr Minnis and his leadership team.

LONG Island MP Loretta Butler-Turner yesterday revealed that the Free National Movement) has presented several offers to her, including a promotion to Leader of Opposition Business in the House of Assembly, in an effort to "buy her off" to step away from the plethora of issues she has with the organisation.

PAINTING a picture of a country trampling toward ruin if the Progressive Liberal Party remains at the helm, Long Island MP Loretta Butler-Turner last night made her case for why she is the best person to lead the Free National Movement even as she urged the party to move past the bitter infighting that has gripped it for several years.