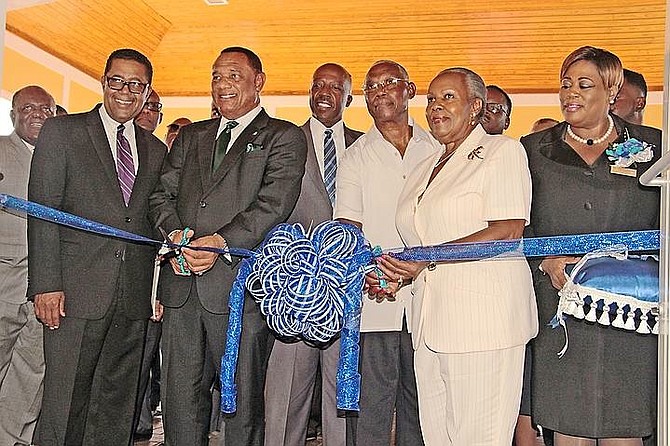 Cutting the ribbon at the new Child & Adolescent Robert Smith and Special Education Complex.
Photo: Tim Clarke/Tribune Staff
Stories this photo appears in:

THE ten years it took for the Child & Adolescent and Robert Smith complex in Fox Hill to open and the lack of clarity surrounding the delay is a "complete disgrace", Central Eleuthera MP Damian Gomez said yesterday.

MONDAY'S opening of the Child and Adolescent and Robert Smith Complex at the Sandilands Rehabilitation Centre was overshadowed by the sketchy and questionable management of the project by successive administrations, Democratic National Alliance Leader Branville McCartney said yesterday.

PRIME Minister Perry Christie commissioned the 35,000 square foot Child & Adolescent, Robert Smith and Special Education Complex yesterday, calling the state of the art mental health facility a pivotal step in the country's efforts to help children with behavioral and mental health issues.