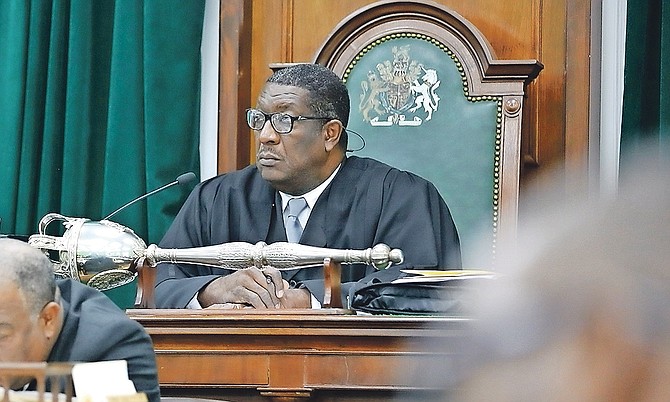 House Speaker Halson Moultrie.
Stories this photo appears in:
HOUSE Speaker Halson Moultrie does not expect to see Englerston MP Glenys Hanna Martin in Parliament when it convenes today after he named and suspended her last week. If Mrs Hanna Martin does show up for the session she could be sensationally escor

House Speaker Halson Moultrie said yesterday the Judges' Remuneration and Pensions Act could be used as a precedent for the establishment of a review committee or commission to bring parity to salaries of those in the parliamentary and executive branches of government.

HOUSE Speaker Halson Moultrie said yesterday he is not pleased with the general conduct of some parliamentarians in the House of Assembly. He urged members to abide by House rules as questions remain about what MPs will be allowed to say in Parliament without tabling proof of their claims.