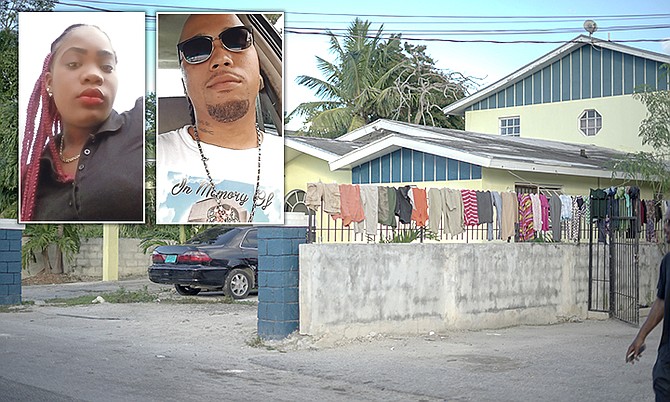 Kevisha Kerika Richards and James Johnson (inset) were shot in front of this home.
Stories this photo appears in:

A 33-year-old man was charged in a Magistrate's Court yesterday with the murders of a couple who had just pulled up to an apartment in the Joan's Heights area earlier this week.

AFTER three double homicides in as many weeks, Commissioner of Police Anthony Ferguson issued a blunt warning to Bahamians yesterday: "Be careful with the company you keep."

A MAN and a woman were shot dead in the Joan's Heights area early yesterday morning, marking the third double homicide in New Providence this month. The incident, which some neighbours speculated was a "targetted crime," occurred just after midnight on Tuesday.