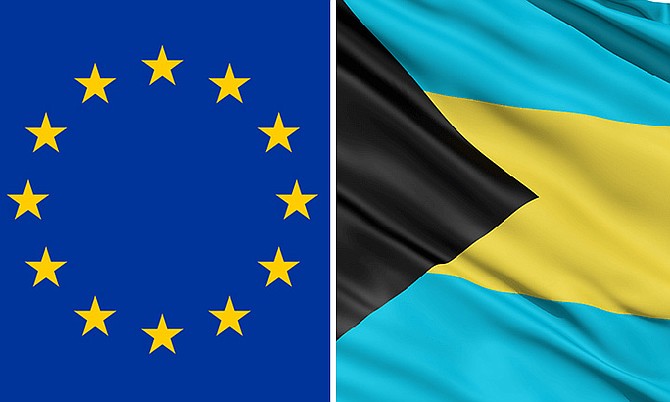 Stories this photo appears in:

The Bahamas has been removed from the European Union's list of non-cooperative jurisdictions for tax purposes.

The Bahamas has been "blacklisted" by the European Union - despite a last ditch effort this week by the Deputy Prime Minister and the Minister of Financial Services to ward off the move.

FINANCE Minister K Peter Turnquest suggested the government was blindsided by the European Union's decision to blacklist the country for being a tax haven, adding it was "disappointed" to learn of the move in light of having been engaged with the European Union on listing criteria as late as last week.