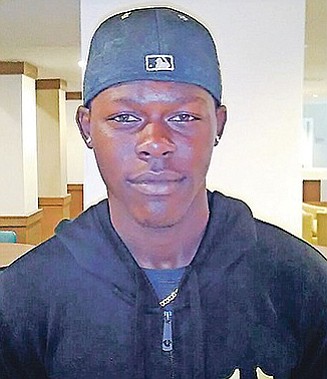 Jazz Chisholm
Stories this photo appears in:

Minor League Baseball opened play yesterday, and three Bahamians were in participation for their respective clubs in the Double-A Southern League.

MAJOR League Baseball revealed its Top 100 Prospects list for the 2019 season and it offered another opportunity for Jazz Chisholm to be included among the best young talent in the minors.

It was a year that displayed the diversity of Bahamian sports across many disciplines and career-defining moments for many of the country's superstars and stars on the rise.

THE postseason accolades continued for Arizona Diamondbacks prospect Jazz Chisholm, when he was named an organisational All-Star.

JAZZ Chisholm and his Visalia Rawhide are on their way to the the California League Championship series in the MiLB's Single A-Advanced California League.

JAZZ Chisholm has had a seamless adjustment to the Single A-Advanced level as he continues his progression through the Arizona Diamondbacks farm system.Chisholm assigned to the Visalia Rawhide of the California League just under two weeks ago and has

A PAIR of Bahamian baseball players have received midseason accolades and were recognised by their respective leagues as MiLB All-Stars.Lucius Fox was named to the Florida State League's Southern Division All-Star Team while Jazz Chisholm was named t

JAZZ Chisholm and Champ Stuart broke out of their respective slumps in the most dynamic way possible – with home runs.Chisholm hit three home runs in the last two games and continues his progression as one of the top prospects in the Arizona Diamondb