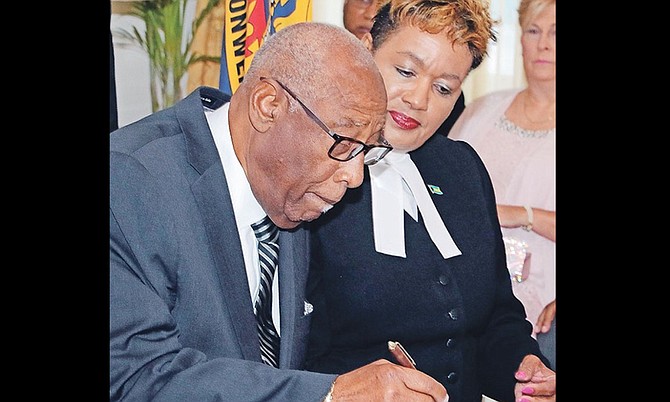 Cornelius A Smith was sworn in as deputy to the governor general at Government House in 2018 by Acting Chief Justice of the Supreme Court Vera Watkins.
Stories this photo appears in:

OPPOSITION Leader Philip Davis yesterday called on the Minnis administration to abandon former Cabinet minister and diplomat CA Smith as their choice to become the next Governor General.

FORMER Cabinet minister Cornelius Alvin Smith yesterday issued a public apology for his premature announcement of his appointment as the country's next Governor General.

CORNELIUS Alvin Smith has announced that Her Majesty Queen Elizabeth II has appointed him as the country's next Governor General, a revelation that some see as a "shocking breach" of protocol.