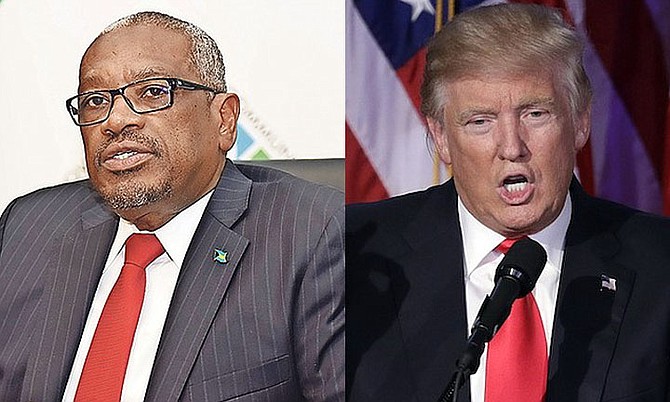 Prime Minister Dr Hubert Minnis and US President Donald Trump.
Stories this photo appears in:

CHINESE officials in the Bahamas say they are confident the people and government of the Bahamas will see through the fabrications and "irresponsible accusations" put forth by the United States, referring to planned talks between US President Donald Trump and various regional leaders.

PRIME Minister Dr Hubert Minnis and other regional leaders will meet with US President Donald Trump on Friday as the American leader looks to "counter China's predatory economic practices" in the region among other things.