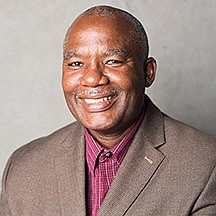 Gregory Laroda
Stories this photo appears in:

GRAND Bahama Chamber of Commerce boss Greg Laroda is calling for major stakeholders here to come together to develop a "generational" plan for the island's recovery, and its battered economy following Dorian.
The Grand Bahama Chamber of Commerce has slammed the confusion surrounding how the post-Dorian Economic Recovery Zones and their tax breaks, which took effect yesterday, will work. Greg LaRoda, the GB Chamber's president, in a statement sent to Trib

Grand Bahama Chamber of Commerce chairman Gregory Laroda welcomed the move by government to make $10m available to help businesses after Hurricane Dorian - but doubted that it would be matched by the Grand Bahama Port Authority (GBPA).