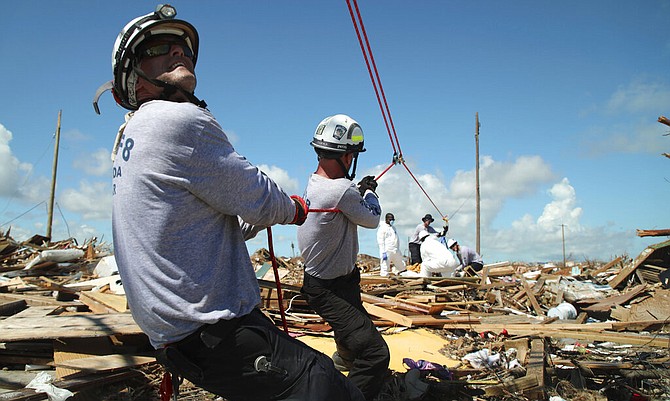 Members of the fire rescue team Task Force 8, from Gainesville, Florida, help remove a body in The Mudd on Monday. (AP Photo/Gonzalo Gaudenzi)
Stories this photo appears in:

HEALTH Minister Dr Duane Sands said the unidentified remains of people killed by Hurricane Dorian will be respectfully placed in a burial site after a consultation process with the public has been completed. Speaking to reporters Dr Sands said famil

Monday's updates.