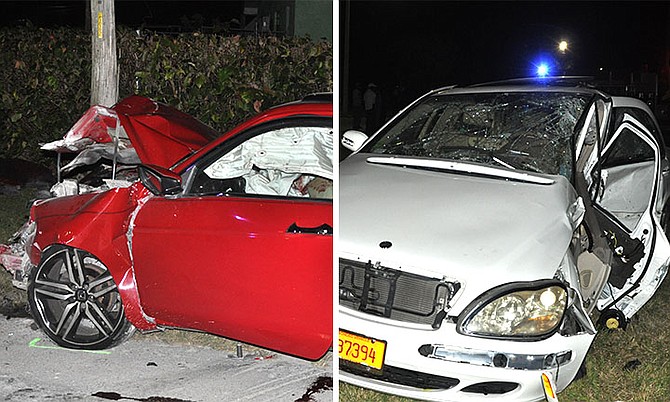 A red Honda Accord Coupe and a white Mercedes Benz were involved in a crash on Grand Bahama on Saturday. Photos: Vandyke Hepburn
Stories this photo appears in:

Superintendent of Police Jeremy Henfield, the officer in charge of the Traffic Division, says too many lives have been lost on the streets of Grand Bahama this year and is appealing to motorists to slow down.

POLICE are urging members of the public to drive with "extreme caution and care" over Christmas after two separate accidents claimed the lives of two men, one in Abaco, the other in Grand Bahama over the weekend. Speed was said to play a factor in both traffic fatalities.