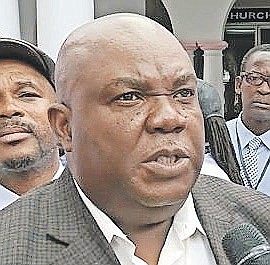 WESLEY FERGUSON
Stories this photo appears in:

The taxi union's president yesterday admitted the authorities need "more teeth" to punish rogue operators as the police were summoned to investigate an alleged incident involving one driver and a group of tourists.

The Bahamas Taxi Cab Union's (BTCU) president yesterday voiced optimism that the new call-up protocols at the Nassau Cruise Port (NCP) will eliminate hustling by drivers for fares.

Bahamas Taxicab Union (BTCU) yesterday cautioned against price gouging in the sector, encouraging visitors to check the rates prior to getting into a taxi.