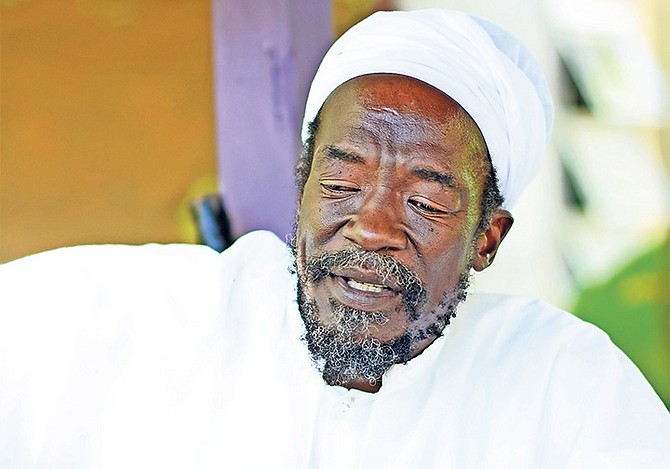 High Priest Rithmond McKinney.
Stories this photo appears in:

HIGH priest Rithmond McKinney said the Davis administration has not consulted with his community regarding their sacramental rights as officials move to finalise legislation that will regulate medical cannabis and industrial hemp industries.

A LOCAL Rastafarian leader said while he has not yet met with any Davis administration official regarding cannabis legislation, he is hopeful his community's sacramental rights will be given legal protection.
A RASTAFARIAN leader has expressed his disappointment in the delay of the much-promised Marijuana Bill being tabled in Parliament.

THE Bahamas Rastafarian community says none of its members has contracted COVID-19 thanks to natural remedies that have safeguarded them as cases surge in the country and around the world.

MEMBERS of the Rastafarian community want to see "special provisions" put in place for them as it relates to the manufacturing and cultivation of cannabis for medicinal use once legislation has been passed.