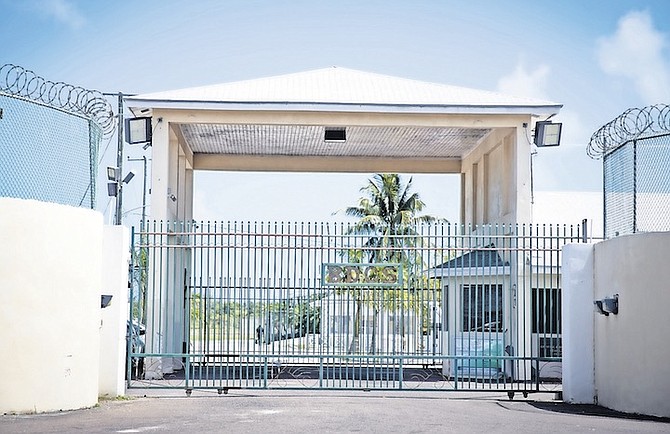 The Bahamas Department of Correctional Services.
Stories this photo appears in:

NATIONAL Security Minister Wayne Munroe said the Bahamas Department of Correctional Services is short hundreds of prison officers and has requested additional mental health experts.

WAYNE Munroe said prison officers' ability to smuggle cell phones and contraband into prison has largely been curtailed but officials face a new challenge: officers who retrieve and distribute drugs that are thrown over the prison's walls.

PASTOR Carlos Reid has described the government's newly announced Second Chance jobs programme as a "past due" initiative, one he believes that could spark a decline in the recidivism rate among offenders.

MORE than three months after correctional officers demonstrated over long standing issues, they say their concerns have not been addressed, raising the possibility for further industrial action.

We boast of ourselves as being a deeply Christian society, a people of faith in a God who sets captives free, whether a people in slavery or a fellow prisoner on the cross being crucified through the penalty of death.

CORRECTIONS Commissioner Charles Murphy has denied that inmates at the Bahamas Department of Correctional Services are treated unfairly and inhumanely.

THE latest US State Department Country Report on Human Rights Practices highlights poor prison conditions and the mistreatment of migrants in The Bahamas, revealing in one instance of a prisoner being beaten and requiring surgery.

The familiar scent of human filth permeating the air is what Charles Rolle remembers as a constant during his 15-year stay at the Bahamas Department of Corrections (BDC).