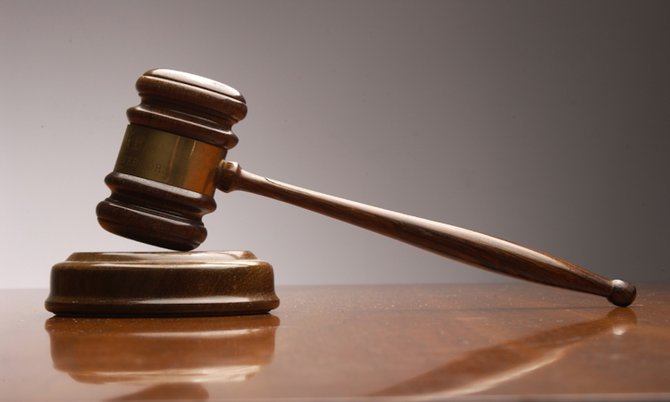 By LAMECH JOHNSON
Tribune Staff Reporter
ljohnson@tribunemedia.net
THE integrity of a key witness to a Masons Addition murder was called into question during a Supreme Court trial yesterday.
The witness, whose identity is being protected because of an anonymity order granted by the Court of Appeal, continued his evidence by video link as he did on Wednesday when he claimed to have known Tristan Bartlett, and the men accused of his murder for a long time.
Brothers Tony Smith, 26, and Leroy Smith, 27, are on trial for Bartlett's murder on February 6, 2012. Both deny the capital charge in connection with the fatal shooting of Bartlett, who was in the driver's seat of a green Honda at the time.
The witness claims to know Tony and Leroy by their respective aliases "Jamal" and "Rashad".
However, defence lawyers suggested yesterday that he did not know anyone from Masons Addition.
Leroy Smith's lawyer, Michael Kemp, suggested that he was a gangster and had used a firearm. However the witness denied the suggestions. The lawyer also suggested that the witness never saw his client come out of a car as he had testified previously.
On Wednesday, the witness told the court that he saw both defendants exit the victim's car, claiming he saw one of them with a gun. "Yes I saw Leroy Smith come out of the car," the witness replied yesterday.
"I'm going to suggest that the truth is not in you and you are a deceitful witness who came here with one purpose, to lie," Mr Kemp said.
After a short silence, Senior Justice Jon Isaacs asked the witness if he had heard and agreed with the lawyer's suggestion. "Yes sir ... no (I'm) not lying," the witness replied.
The Smiths are represented by Murrio Ducille and Mr Kemp while Darnell Dorsett and Patrick Sweeting are prosecuting for the Crown.
The trial resumes this morning before Senior Justice Jon Isaacs.