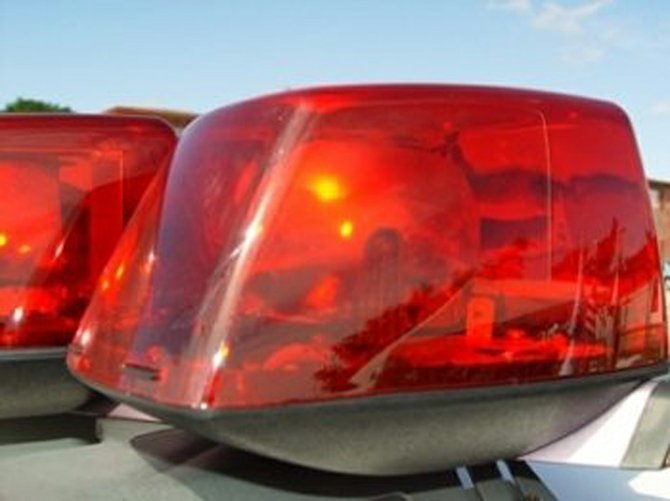 By KYLE WALKINE
Tribune Staff Reporter
kwalkine@tribunemedia.net
The US Department of State's annual Crime and Safety Report on the Bahamas has again warned Americans of the level of criminal activity against locals and tourists in this country. 
The 2014 report, released on May 28, warns that despite "formidable anti-crime initiatives" enacted by the Royal Bahamas Police Force (RBPF) last year there was a significant increase in violent crimes in locations frequented by American tourists in 2013. 
"While there has been a slight reduction in 2013 in some crime categories as reported by the Royal Bahamas Police Force (RBPF), violent crime remains above the 2012 level," the report said.
The report added: "Armed robberies, property theft, purse snatching and general theft of personal property remain the most common crimes perpetrated against tourists.
"Many criminals carry firearms, machetes or knives. Unless provoked, criminals engaged in property crimes do not generally engage in gratuitous violence. There have been several reported armed robberies using a knife where the assailant assaulted the victim after the victim fought back and resisted. Many of these armed robberies were snatch-and-grabs involving purses, jewelry and gold necklaces."
The report pointed to last June's robbery of a US Embassy employee during which she received minor injuries while on her way to church. It also referenced the home invasion and armed robbery of Deputy Prime Minister Philip Davis and his wife as well as the murder of businessman Kurt McCartney, the brother of Democratic National Alliance (DNA) Leader Branville McCartney. 
The May 12, 2013 murder of Chicago sailor Kyle Bruner, which sparked a 6-month long hunt for his killer, was also referenced. 
Bruner, 34, was shot in the neck while trying to help a woman who was being mugged by two armed men in the downtown area.  
According to the report, the Bahamas has experienced a "wave" of armed robberies at gas stations, convenience stores, fast food restaurants, banks, and residences. The report said "pre-attack surveillance" is popular among criminals who commit these crimes.
It added that there were several reports of victims being followed home after closing their business, some of whom were severely injured. 
The number of assault reports also caught the eye of the Americans who noted that sexual assaults in hotel rooms, casinos, outside hotels and on cruise ships had increased. 
The report warns visitors to stay from the "Over the Hill" area saying, "Much of the violent crime on New Providence Island happens in non-tourist areas referred to locally as Over the Hill. These areas are generally south of Shirley Street in the downtown Nassau area. These areas are not clearly defined but encompass the lower income areas on New Providence. Visitors should avoid these areas, especially at night."
The report noted that the police force implemented 12-hour work shifts, random armed police checkpoints, and a crime reduction plan in 2013.
"However, despite formidable anti-crime initiatives enacted by the government and specifically executed by the RBPF, during the past several months New Providence has witnessed a significant increase in violent crimes in locations frequented by US citizen tourists. In some instances, these incidents have resulted in fatalities. In 2013, the police reported several incidents that either involved tourists or occurred in well-established tourist locations. Specifically, crimes were reported close to the cruise ship port (Prince George Wharf) and the Cable Beach resort areas."
The report noted that residential security is also a major concern adding that police reported a large number of home burglaries and break-ins.
 On Wednesday during his annual budget communication Prime Minister Perry Christie pledged to place a bigger investment in crime fighting by creating more criminal courts, in an effort to have trials carried out in a timely manner so that less criminals are released on bail. 
The US report also highlighted issues of road safety. Drinking and driving was labelled as "common" and the report noted that "the legal ban on this activity is rarely enforced, resulting in numerous traffic accidents and fatalities, including those involving tourists and scooters."
"Many motorists disobey traffic control devices including stop signs, speed limits and traffic signals. Police enforcement of traffic laws is minimal and visitors driving on the roadways should use caution," said the report.
More than 75 per cent of tourists that come to The Bahamas annually are US citizens. 
In April, Foreign Affairs Minister Fred Mitchell silenced public concern over a previous US crime warning saying that the issue should be "put to rest."
Just this week, three men recently released on bail were shot and killed. 
Earlier this month National Security Minister Dr. Bernard Nottage told reporters that there was a general downward trend of crime in the country.