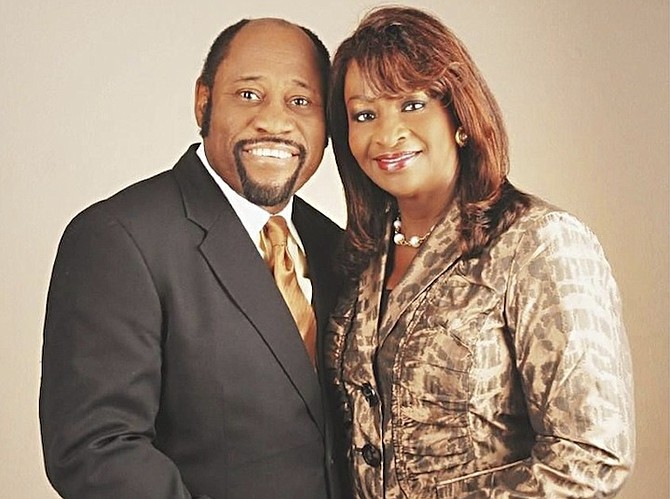 THE funeral of Dr Myles Munroe and his wife, Ruth, on Thursday will be state-recognised, the Cabinet Office announced yesterday.
The funeral will be held at the Bahamas Faith Ministries International (BFMI) Diplomat Centre, Carmichael Road, at 10am. Dr Munroe, the senior pastor of BFMI, and eight others died on November 9 when the plane carrying them to Grand Bahama hit a shipyard crane and crashed on approach to the airport.
The bodies of Dr Munroe and his wife will lie-in-repose on Wednesday at the Diplomat Centre from 9am to 5pm and the public is invited to sign the Book of Condolences.