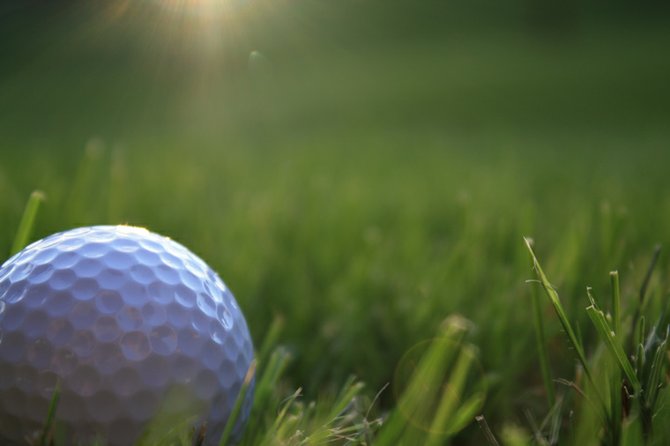 By BRENT STUBBS
Senior Sports Reporter
bstubbs@tribunemedia.net
SOME people go through a great deal of difficulties to achieve their goal. Oren Butler is one of them. But he felt that what he encountered was enough to cause him to pack up his golf clubs and walk away from the sport for good.
Butler, a nine-time representative on the Bahamas national team, had his name maligned, his reputation ruined and the government subvention taken away from him. He said things got so bad that he went into a deep depression after a seven-month hiatus away from the game.
"In 2014, I made up my mind that I won't let anything get in my way and that I'm determined to make it no matter what," Butler, a former Freeport High School pupil, said. "After seven months of not touching a golf club, I decided that I don't care what anybody has to say about me any more, true or false, and began practicing again.
"With the help of a family member, a good friend who assisted me with two rounds of golf in Freeport, and a long time golf coach who allowed me to visit to help me for the day with my swing and a round of golf, I was preparing to make a way for myself."
If you were to back track, you would get a better appreciation of what Butler had to endure and just how he overcame his obstacles. After turning professional in 2012 and having received a total of $25,000 in assistance from the golf course that he had worked for three months and the government subvention, the long-hitting Butler decided to venture to the United States in pursuit of his dream of playing on the Professional Golf Association.
"I decided to leave my job in May of 2012, right around the same time of the election, to move to the States in pursuit of my lifelong dream. Little did I know, immediately after the election and being on the subvention for only three months, it would cease: never to be awarded again," he recalled.
"The claim was that there was no more money in the budget. However, this wasn't the case for others I knew in the same sport; but that is another article. Here I am in another man's land with my only source of monthly income at that present time to assist with my training and other needs gone the minute I touched down.
"Along with that, I completely miscalculated my start-up cost when it came to moving and transitioning to another country. Bear in mind, the 25k which I received and what was left from the money I set aside had to take care my responsibilities; there is rent, first month, last month and security deposit; transportation, car, car insurance, car registration; everyday living expenses, gas, food, utility bills, etc."
Without any further support to cover all of his golfing expenses, including fees for practice facilities, instructors, equipment, fitness, tournaments, accommodation depending on the location of the tournament etc, and only able to play in two tournaments, Butler decided to return home in December, 2012, and continued to practice determinedly. But he found himself bedevilled by rumour and gossip.
"Rumour had it that I was given $100,000, full assistance from the government, a lucrative sponsorship from the members at my place of employment and the list goes on. With that, I bought a brand new fancy car, had an upscale apartment, partied the rest of the money, got fired from my job and the list goes on," he said. "There was also a rumour at one of the golf courses here in Nassau that I was banned from the golf course for lying on a member's name to come out and practice." He felt betrayed by people he had trusted and rebuts all the allegations.
When he went out to practice, Butler said he noticed that attitudes had changed towards him. It was only when he really found out what had happened that it all made sense. He noted that there were rumours that he was even an alcoholic but he wondered, if he was, how could he have got up between 5.30 and 6.30 every morning to workout.
"In 2013, my finances only allowed me to play in two tournaments that year: one during the summer and one in October. Due to my financial constraints and always worrying where the next dollar would come from and when, I placed an abundance of pressure on myself during both tournaments and was unable to compete to my full potential," he said.
"With no financial support, no encouragement, not even from home, to continue, I gave up on golf and began to question everything: the cruel nature of our people, what is the point of having a dream and, at some points, life."
Last year, Butler said he made up his mind that he was not going to let any more of the rumours and accusations get to him.
"Despite hearing all the negative comments that were going around about me during that time, I started again in 2014," he said. "My goal and purpose was always for the younger generation, to prove to them that despite all odds if I can make it you can too: just believe and work hard at it, stay focused and anything is possible.
"But is that really so in a community only 21 by 7, when the main order of the day is to destroy and not build? I would always get more encouragement, more compliments and more hope in other countries to a point where this was the last place I would want to return. But in a country where success reigns supreme, there is no respect for the process or journey. You are not recognised unless you are successful.
"What is there for determined persons like us with hopes, dreams, potential and talent to do? To be chewed up and spit out by a community where you spent most of your life, especially growing up, it hurts, I must admit. Many sleepless nights were spent just asking why and what went wrong. Additionally, many a day was spent alone locked in my room, with long spells of deep depression."
Butler, who represented the Bahamas nine times on the national team, said he is determined to defy all the odds and regain his reputation.
He was the 2003 Caribbean Junior Amateur individual champion; twice national amateur runner-up; East Caribbean team member (Captain's pick both times) defeating at that time the No.2 ranked Puerto Rican player 7 and 6 to assist with the first team victory; member of the University of South Carolina Beaufort men's golf team and a Florida State amateur participant where he finished second at the qualifying site when only two spots were available and out of over 900 qualifiers at various qualifying sites only 140 qualified, he was able to advance to make the cut.