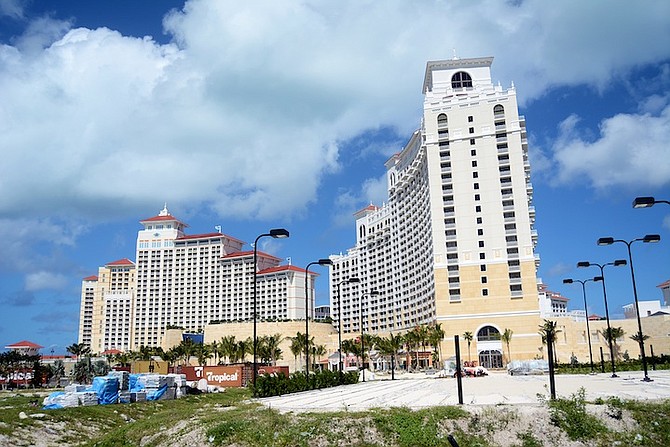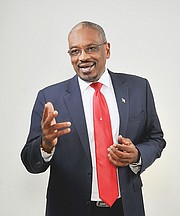 FREE National Movement Leader Dr Hubert Minnis has hit out at the Christie administration for continuing to "sell false hope" over the stalled Baha Mar resort, as thousands of the hotel's former employees remain out of work and Bahamian contractors are owed millions.
In a statement released last night, Dr Minnis said Prime Minister Perry Christie "is a proven talk first, think later leader."

He added: "As a result of the government's missteps, Baha Mar has become a national burden and an international embarrassment for our country. Former Baha Mar board members have repeatedly presented the facts that connect Christie and his government's poor decision-making which created this daunting delay saga. At a time when so many Bahamians are hurting, we have a prime minister shuffling in dreamland, detached from the glaring realities. We need change."
Dr Minnis said at the core of his party's platform is empowerment of Bahamians and entrepreneurship.

"A newly elected FNM government will strengthen foreign investment policies to ensure that what occurred at Baha Mar is not repeated. While strategic efforts will be made by a newly elected FNM government to attract global investors, the 'new Bahamas' cannot be so desperately dependent on foreign investment."
"The FNM government will create opportunities to promote and enhance more Bahamian ownership."
Last week, Mr Christie said there are a "huge number" of internationally recognisable corporate names interested in investing in Baha Mar and he is doing "all he can" to ensure construction is restarted "very soon."
Speaking at the swearing in ceremony of Paul Andrew Gomez as the new Bahamas ambassador to the People's Republic of China, Mr Christie said he has also been meeting with representatives from the China Export Import Bank, to ensure Bahamian employees and construction workers are protected.
Mr Christie said he fears if the project is not restarted in the near future, the cost to complete the hotel would double.
"I have been meeting with representatives of the employees, particularly casino employees who have had a number of meetings with me, whose employee benefits expire in two weeks time and therefore pending mortgage challenges are an issue. I have been meeting with the China Exim Bank to ensure employees are protected," Mr Christie said last week.
"There are a huge number of very internationally recognisable corporate names interested in the product, who have made applications for the product, those will be brought to your attention because it is for the bank to make a decision, including both hotel casino firms, and Bahamian interests that are here and including Chinese interest in the huge multi-billion dollar project.
"It makes no sense to allow that asset to continue to be exposed to the elements and be subject to deterioration because what starts off as a $300m exercise will end up costing $600m or $700m and counting."
Reiterating comments he told the press weeks ago, he said: "So for The Bahamas we have a situation where the construction company has taken the position that it does not want to start construction without paying their subcontractors and that includes the Bahamian subcontractors. And I've argued that I'm not prepared to accept that those contractors will be paid less than a dollar for a dollar for the work performed. So I'm anticipating that 2016, very early in 2016 that we're going to have a major move for Baha Mar."
However, Dr Minnis said the prime minister should "stop shuffling with empty optimism on the Baha Mar matter and offer greater substance and sensitivity."

He added that Mr Christie's "false predictions make a mockery of the situation and the Bahamian people."