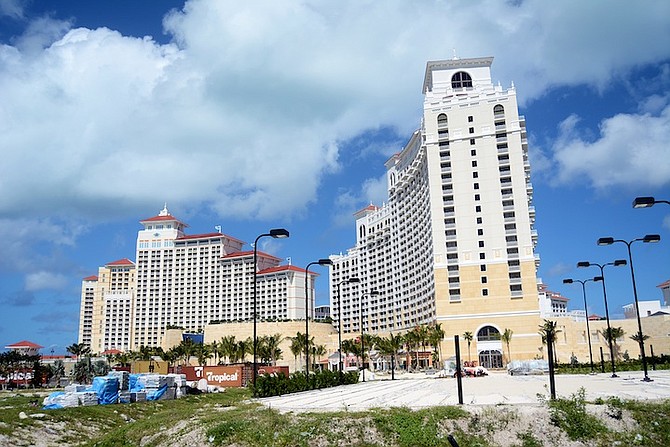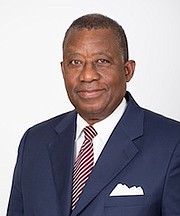 By KHRISNA VIRGIL
Deputy Chief Reporter
kvirgil@tribunemedia.net
FORMER State Finance Minister James Smith, chairman of the committee overseeing Baha Mar payouts, yesterday defended the work of the committee amid criticism that former resort employees have yet to be contacted regarding money they are owed.
He stressed that "everyone would get what was due to them at the end of the month".
While Mr Smith said he was unsure of the system in place to contact the former workers, he said he was certain this process was already in motion and that the committee was working "diligently around the clock".
The Tribune contacted him yesterday after receiving several complaints from people who once worked at the shuttered $3.5bn resort that they had not been notified with any information pertaining to the funds outside of the limited details on the claims website.
However, these concerns, Mr Smith said, were "just attempts to muddy the water."
A notice published last week said former employees will start receiving cheques from the Claims Committee, which was established to administer payouts, on September 27.
"They will all be contacted by September 27," Mr Smith said. "I have no idea of how they are going about making contact or whether it's alphabetically, but the process has been ongoing.
"There are 2,000 workers to be contacted and we have a week to contact them. It is a process from our end and I can tell you that we have been working around the clock to ensure that the process in going as smoothly as possible.
"We are all working hard to ensure that everyone gets what's due to them at the end of the month."
On Monday Mr Smith confirmed that money earmarked to pay the workers and unsecured creditors had been deposited by the Export-Import Bank of China (CEXIM). He said non-staff claims will be processed as "pay as you go until you run out."
However, he declined to reveal the total of the deposited money, insisting that to reveal this could impact the quality of claims submitted to the committee.
"What happens is you deal with the staff and then the other unsecured creditors. The employees are pretty straightforward and are pretty much covered. I think at the end of the day most will be satisfied," he said.
The cheques are expected to cover unpaid salaries, accrued vacation pay, severance pay and payments in lieu of notice for more than 2,000 Baha Mar workers made redundant in October last year.
Payments will be made by Perfect Luck Claims Ltd, the special purpose vehicle (SPV) that has been created specifically to purchase claims held by Baha Mar creditors under the terms of CEXIM's agreement with the Christie administration.
Mr Smith explained that employee payments were clearly accounted for during the $3.5bn mega resort's liquidation proceedings; however, he could not confirm how claims from the remaining unsecured creditors will be processed.
He maintained that the committee was on track to begin the payout process on September 27.
On that day, the Claims Committee will begin to issue cheques to employees through an alphabetically ordered system. Employees with last names beginning with the letters A through F will collect payments first, those with last names beginning with the letters G through O will collect their cheques on September 28, and last names beginning with the letters P through Z will collect their cheques on September 29 from the Crystal Palace Training Hotel, Casino Entrance.
Earlier this month, Mr Smith explained that creditors who are owed up to half a million dollars will likely be paid in full, whereas the amount of money paid to those owed more than that will depend on how many eligible creditors come forward with claims.
Employees and those owed up to $500,000 account for 90 to 95 per cent of all people and creditors owed money, Mr Smith said.
The deadline for submissions to the committee of claims and supporting documents regarding debt owed by Baha Mar is September 30. Claims are to be submitted by email at info@claimspv.net or in hard copy to Charlene Paul at the Baha Mar Office at the Crystal Palace Casino. The form is available at http://claimsspv.net/.