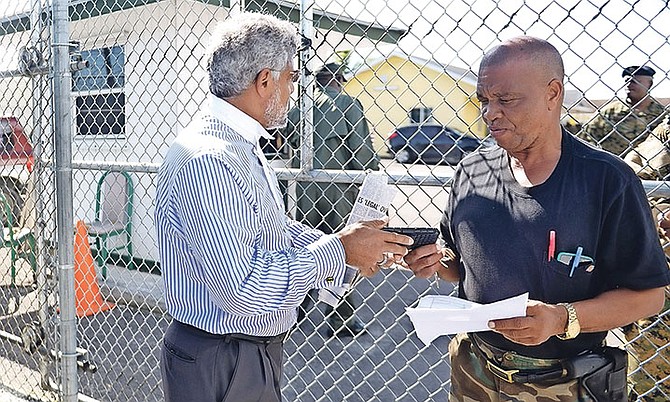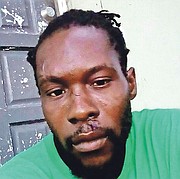 By SANCHESKA DORSETT
Tribune Staff Reporter
sdorsett@tribunemedia.net
A 35-year-old man detained by Immigration and who has not contacted his family for nearly three weeks has been flown to Haiti, Director of Immigration William Pratt said yesterday.
In an interview with The Tribune, Mr Pratt said Jean Rony Jean-Charles was sent to Port au Prince, Haiti on November 24 after not being able to prove he was in the country legally.
However, representatives from the Haitian Embassy told The Tribune they have no record of Mr Jean-Charles being repatriated.
When contacted Kerl Chatelier, First Secretary of the Haitian Embassy, said when the Immigration Department is sending suspected illegal immigrants back to Haiti his embassy is notified of the individuals involved. 
"In the case of Jean Rony Jean–Charles we don't know anything about him. His name is not on the list," said Mr Chatelier.
When questioned about the discrepancy, Mr Pratt said he was "unsure" and can only say he was "told the man was repatriated."
On Tuesday, the family of Mr Jean-Charles said they were unsure whether he was "alive or dead" or was "illegally deported" after allegedly not being allowed to speak to him or visit him in nearly three weeks.
In an emotional interview, Clotilda Jean-Charles, 36, told The Tribune that she only wants to know what happened to her brother but no one at the Detention Centre or the Department of Immigration will give her answers.
Ms Jean-Charles said her brother, who she said was born and raised in the Bahamas to Haitian parents, was taken into custody by immigration officers during a raid on September 15.
"He was repatriated on November 24 to Haiti and the family should have known that. I am here at the headquarters on Hawkins Hill so I do not know why when they went to visit him they were not told he was sent to Haiti," Mr Pratt said Wednesday.
"I do not know who they spoke with, so I really don't know why there were not told. He was here illegally and could not prove that he was here legally so he was sent home. We have discrepancies about the proof he attempted to provide but we will reserve that for the courts because his lawyer is apparently taking this to the Supreme Court. They can come and provide us with additional proof and we will allow him back in the country but if we were satisfied that he should have been here he would not have been repatriated."
Despite an admission from Mr Pratt the Mr Jean-Charles was repatriated, the family's lawyer Fred Smith, QC, said he believes "something happened" to Mr Jean- Charles while he was at the Detention Centre. 
He is asking the Department of Immigration for proof of the repatriation.
"I spoke with Mr Pratt and he told me Jean-Charles was deported," Mr Smith said. "I asked to see a deportation order. He said there was not one and that he had not been deported and that he had been repatriated. He did not tell me where but I assume to Haiti, given that Jean-Charles' mother was from Haiti.
"I am asking for confirmation of what has happened to my client, copies of all relevant papers relating to his arrest, detention and eventual removal from the Bahamas if in fact that has occurred, confirmation of where he was sent to and confirmation that he was provided with financial means.  
"In the meantime, not having any official word as to his whereabouts, I am filing a motion on my client's behalf in respect of his right to counsel. My client was born in the Bahamas and has never travelled abroad. His family are extremely worried about him. If he has indeed been removed to Haiti, he knows nobody there and he has no means.
"Further, if, as the Department of Immigration told me that he was removed on November 24, 2017, his family are even more anxious and worried, as they have not heard from him. He has not called, he has not left any messages and he has disappeared.
"The information provided is even more troubling to the family, as the family has been constantly attempting since September to secure Mr Jean Charles' release and in doing so have produced various papers at the immigration building at Hawkins Hill. At no time were they told that JC was to be removed from the Bahamas."
On Monday, Mr Smith was physically removed from the Detention Centre after he was blocked from seeing Mr Jean-Charles.
In an interview after the incident, Mr Smith said he went to the Detention Centre at 10am to see his client. On arrival, Mr Smith said he was given the run around after first being told to wait and then instructed to "make an appointment" at the Immigration Department on Hawkins Hill in order to see the detainee.
After exchanging words with immigration officers, Mr Smith was asked to leave the property, and after refusing, he was forcibly removed.
Yesterday, Mr Pratt admitted that an appointment is not needed to see anyone at the Detention Centre as long as the visitor shows up during visiting hours.