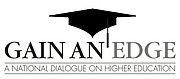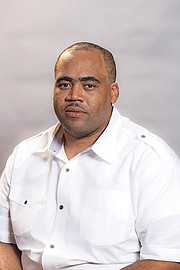 Sadly, it was just too late.
Or was it?
Shawn Minnis left C.V. Bethel Senior High School before he had an opportunity to graduate and receive his diploma. Shawn was a go-getter with good grades and big dreams. . . but he was also a realist. With the death of his father leaving Shawn's mother as a single parent, Shawn had to make a tough decision.
He put his dreams aside, left school and went to work to assist his family.
But leaving school didn't kill Shawn's dreams. The desire to have a meaningful career kept calling him. He wondered if it was just too late to answer the call.
"Each year that I got older, I thought it was too late to go back to school," said Shawn. "I had to realise that learning is a never-ending process."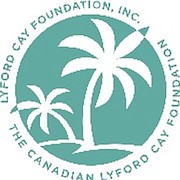 Shawn eventually came to understand that education was the key to unlocking all of the goals he had for himself and his family. After four years in the work force, Shawn mustered the strength to return to school, achieve his high school diploma and then go on to complete numerous certifications and licences in maritime studies.
This past May, Shawn graduated from Holland College with a certificate in Power Engineering. He was able to achieve this goal with the support of a scholarship from Lyford Cay Foundations.
Now Shawn's future is bright and he is set to embark on a field with endless possibilities. With his education, he is able to operate and maintain boilers, turbines and refrigeration and air conditioning in commercial and industrial buildings. It is an untapped field here in The Bahamas, which further positions Shawn for success.
So why did Shawn work so hard and sacrifice so much? Why did he bother to fight to achieve his goal?
Because Shawn knew a secret. He knew that college makes the difference.
It is not just true for those who pursue traditional careers that everyone associates with college. It's also true for technical and vocational careers. And it is becoming increasingly true for careers where a college education was not needed just a decade ago.
We now live in a world where EVERYONE needs some form of education after high school. At least that's true for everyone who dreams of more for their lives and for everyone who wants a razor- sharp edge in an increasingly competitive world.
According to a recent Inter-American Development Bank report, half of our students attending public schools don't graduate from high school. A 2012 survey conducted by the Department of Statics noted that two thirds of our population do not have any form of post-secondary education.
What if every Bahamian acted like Shawn? What if everyone fought for their opportunity to get an education even if they were faced with challenging circumstance or even if it just seemed like it was too late?
Well, it could revolutionize The Bahamas in ways that the country has never seen before.
According to international studies, educated populations experience better health and family life, higher salaries and more opportunities for growth.
An educated population experiences less poverty, less crime, more economic prosperity and better governance.
That is a Bahamas that we all want.
When asked what advice he had for others who dreamed of making college a reality, Shawn said: "This means more to me than anything at this point in my life. My advice is to seize the opportunity and do not let it go to waste."
If you want tips on how to use education as a step toward a better future for you personally and for the country, you will want to continue following this column every week.
The Lyford Cay Foundations, Bahamas Technical and Vocational Institute and University of The Bahamas invite you to keep reading so that you can "Gain An Edge."
"Gain An Edge" is a biweekly collaboration of the Lyford Cay Foundations, the Bahamas Technical and Vocational Institute and The University of The Bahamas aimed at promoting a national dialogue on higher education.
PHOTO: Shawn Minnis, determined Lyford Cay Scholar and 2017 Graduate of Holland College