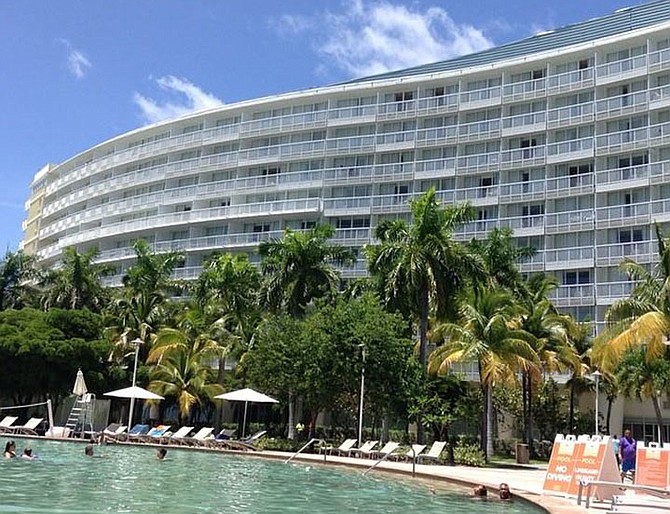 By RASHAD ROLLE
Tribune Staff Reporter
rrolle@tribunemedia.net
PRESS Secretary Anthony Newbold yesterday could not explain why ministers failed to discuss the $25m budget for an equity stake in the Grand Lucayan Resort during the budget debate in the House of Assembly last month.
"Not really," he said when asked if the administration tried to hide the allocation.
"Lots of numbers are placed in the budget, they aren't necessarily spelt out. It's not something you hide from the Bahamian people forever. And it's not a matter of hiding, it's just there; whenever we need to talk about it, we have in this budget $25m to bring it to a close."
Under questioning by Progressive Liberal Party Senator Dr Michael Darville, Free National Movement senators revealed the allocation in the Senate last week Monday.
Attorney General Carl Bethel said the government is still negotiating with the Toronto-based Wynn Group for the sale and revival of the property.
"The Bahamas government, this government indicated publicly we will negotiate and purchase it ourselves," he said at the time.
"If no one else wants to do it, we are not going to allow to happen to the Lucayan strip what was allowed to happen to the heart of downtown Freeport with the Royal Oasis hotel. We came in and we said we are not going to allow that to happen. So, no one was on the table and said we would buy it. We'll buy it, we'll fix it and we'll get it open. We intended to do it by the end of 2017. As soon as we came forward, all of a sudden everyone who was sitting on their hands playing cute got serious and negotiations commenced."
During yesterday's briefing, Mr Newbold also said Environment Minister Romi Ferreira is in possession of a "complete analysis of the whole aragonite situation that will speak to the possible economic value of aragonite."
"It's one of these topics we've been hearing about for the last six years," he said. "We should hear more about that, quite possibly as we should about the new operators of the New Providence Landfill by the end of July."
Mr Newbold was also asked about Prime Minister Dr Hubert Minnis' decision to shuffle his Cabinet. He echoed Dr Minnis' statement that he is confident in all his ministers and did not directly answer questions about concerns over Lanisha Rolle who will become youth, sports and culture minister after a tenure as social services minister.