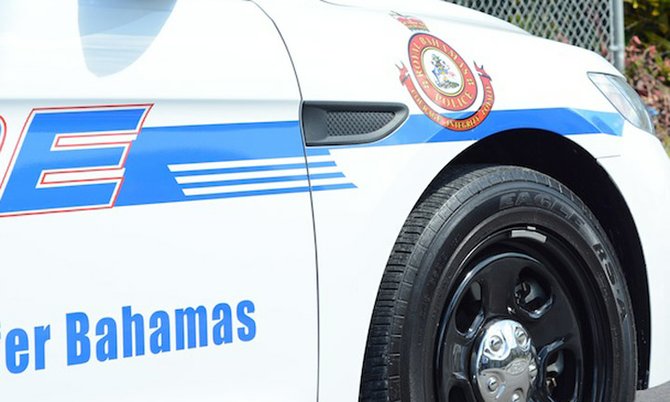 POLICE are investigating three armed robberies which occurred in New Providence over the weekend.
Shortly after 11am on Saturday, a woman was sitting in her vehicle on East Street south of Robinson Road, when she was approached by an armed man. The man pulled her from gold Nissan Note, licence plate #AA1534, before getting into it and driving away.
A day earlier, shortly after 10am on Friday, an armed man entered a souse restaurant on Carmichael Road, held employees up and robbed the establishment of cash before running into nearby bushes and escaping.
Hours later, shortly after 9pm a man was walking on Victoria Boulevard in Bamboo Town when he was approached by two men, one armed with a knife, who robbed him of cash then stabbed him to the body before running away. The victim was transported to hospital in stable condition.
Police also said an American man from Fort Worth, Texas was arrested after 4pm on Saturday for possession of marijuana.
The tourist was arrested by Central Division Officers while at Prince George Wharf after he was found in possession of a quantity of suspected marijuana on board a cruise ship. He is expected to be formally charged later this week.
Police also removed a quantity of dangerous drugs, an illegal firearm and ammunition from the streets.
Shortly before 1pm on Saturday, Drug Enforcement Unit officers acting on information went to Martin Close off Cowpen Road, where they saw a male sitting in front of an abandoned building. Upon seeing the officers, the man ran from the area and escaped. The officers conducted a search of the area where the man was standing and recovered five plastic bags with suspected marijuana. Upon searching the building, officers recovered a .40 Glock pistol with four rounds of ammunition. No arrest was made in this matter.
Investigations are ongoing.