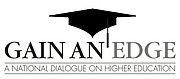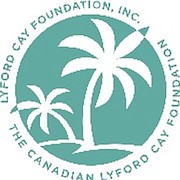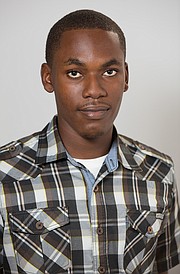 Lyford Cay scholar Justin Jack didn't always envision himself going to college when he was growing up in the small settlement of Bluff, South Andros. His community was modest and unassuming. Some neighbours cooked their food with a wood fire and most provided for their needs through self-employment in fishing and crabbing. A college education was not one of Justin's early aspirations.
At a young age, Justin stood out from his classmates. His teachers quickly recognised his thirst for knowledge and his internal drive to achieve. By senior year of high school, Justin had been named class valedictorian and had won many awards in both academics and sport.
While in senior high school, Justin spent his summers employed at Bahamas Electrical Corporation's Bluff Power Station in South Andros. Through conversations with his supervisors about power systems, Justin discovered how vital the petroleum and power industries are to running small island nations. This experience led to his interest in engineering.
After attending the former College of The Bahamas for two years and earning his associate's degree in engineering, Justin went on to attend the University of Arkansas as a mechanical engineering major with the assistance of a Lyford Cay scholarship.
Amid the hustle and bustle of finishing final projects in preparation for his May 12th graduation, Justin made the time to share his thoughts about college, graduation and giving back to The Bahamas.
Question: How does it feel to be on the brink of college graduation?
Justin: The journey has been a great experience thus far and the completion of my Bachelor of Science in mechanical engineering with a minor in math and physics is just one milestone. Last semester was one of the most challenging that I've experienced because it was filled with the many creative capstone projects and labs that come with being a senior. But with hard work, I was able to maintain a 4.0 grade point average throughout my undergraduate studies. In fact, I was just recognised as a "senior scholar" by my university for this achievement.
Question: What was your biggest challenge completing college?
Justin: My biggest challenge was adapting to the new environment of Arkansas. It was hard at first, but making friends and being involved with activities and honour societies around campus helped me to overcome the challenge. I was happy to connect with other Bahamian students at the university and even get involved with the Caribbean Students Association.
Question: What are your plans after graduation?
Justin: After graduation, I'm going to continue on at the University of Arkansas to get my Master's in mechanical engineering and then my PhD.
Question: How do you plan to use your education to benefit The Bahamas?
Justin: Once I've earned my PhD, I plan to return to The Bahamas to help develop the tertiary education system with regards to engineering. Graduate studies will not only open the door for me to conduct research, but also give me the knowledge to share my ideas and experiences on the university level. I would like to be able to expose more Bahamian students to research during their undergraduate studies and seek funding for the technological resources to do so.
What does being a Lyford Cay scholar mean to you?
First, I'd like to thank the Lyford Cay Foundation for supporting me as I worked hard to make my dream come true.
For me, being selected as a Lyford Cay scholar screams excellence, diversity, community and leadership. Besides being afforded the opportunity to obtain an engineering degree, the scholarship gave me the opportunity to network with people from many different countries.
The foundation helped me to become more involved with community building and has inspired me to become a role model to the many other brilliant Bahamian minds that value tertiary education or may have lost hope along their academic journey.