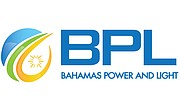 By NATARIO McKENZIE
Tribune Business Reporter
nmckenzie@tribunemedia.net
A Bahamas Chamber of Commerce executive yesterday urged Bahamas Power and Light (BPL) to produce a plan to address high energy costs, questioning: "Is there any relief?"
Debbie Deal, chair of the chamber's energy and environment committee, said: "The more I hear, the more I assume that our prices will not go down. We have a three-year timeframe [until] this LNG plant will be up and running, and Clifton is virtually non-active. Are we going to be paying diesel costs as opposed to Bunker C for the next three years?
"Even when the [Shell] plant is up they have already said that we shouldn't expect energy costs to go down immediately because of the historical debt, and that was before the fires. It looks like very few people are going to be able to pay their energy bills. I don't see how they plan to rectify that over the next three years.
"We can't just sit back and take this. Consumers are complaining about high energy costs, all businesses are complaining. Is there any relief?" Ms Deal said the Chamber is still seeking to meet with BPL, having sought to get answers from its Board about last year's generation bidding process, which some bidders believe was unfair.
Research by Tribune Business shows that BPL's fuel charge has increased by 66.8 percent year-over-year, rising from 11.69 cents per KWh in October 2017 to the 19.5 cents recently cited by its chairman, Dr Donovan Moxey.
Fuel costs account for just over half of customer bills, and the two-thirds increase in this component can be traced directly to the spike in global oil prices over the past year. This, though, has been exacerbated by events at Clifton Pier, where a maintenance backlog has been compounded by the fires that knocked out BPL's two most efficient turbines and their 60 MW of generation capacity.
This has forced BPL to rely heavily on the Blue Hills power plant, and its more expensive ADO fuel, for the bulk - around 70 percent - of New Providence's power needs, thereby creating a "perfect storm" for long-suffering businesses and households.
Dr Moxey earlier this month yesterday pledged it is "looking at all options" to secure cheaper fuel sources amid fierce consumer criticism of high electricity bills. He noted that the monopoly energy provider has had to rely more on its Blue Hills plant, and more expensive fuel, to meet New Providence's electricity needs due to the recent fires.
Dr Moxey previously indicated that the targeted timeline for Shell North America's multi-fuel power plant for New Providence to be operational is 2022. A Memorandum of Understanding (MoU) for the project was signed earlier this month.