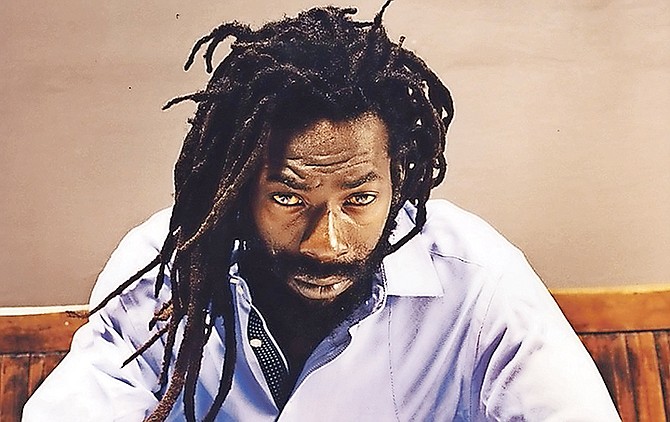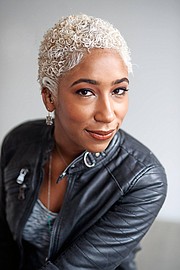 By ALICIA WALLACE
Recent events have led to conversations about hate speech over the past few weeks. Even after the Henfield and the f-word, we have not come very far in our understanding of what comprises hate speech and its relationship to freedom of speech. When a statement is identified as hate speech, one of two things tends to happen. The more infrequent seems to be the recognition of wrong, expression of regret and commitment to do better. The popular response is complaining about what is perceived to be an infringement on freedom of speech. This is an unfortunate reality and largely the result of a severe lack of understanding of rights and privileges.
Hate speech is the communication of hatred of a group of people by insulting, attacking, insulting, or encouraging violence against them. It socially subordinates the targeted group. The phrase "Boom bye bye," for example, is hate speech as it is the title of a song that calls for the murder of gay people and is taken to mean the same. Freedom of speech refers to the right to express opinions without fear of censorship or retaliation. There are typically nine categories of unprotected speech, or speech that is not protected by free speech. These include defamation, perjury and blackmail. For example, freedom of speech does not mean you can lie under oath. There are limitations.
In an interview with Peter Tatchell broadcast in 2007, Brett Lock of the gay human rights group Outrage! talked about freedom of speech and hate speech. He stressed freedom of speech does not mean we can say whatever we want, but is meant to facilitate the exchange of ideas. If people are made to feel afraid, they cannot fully participate in the conversation. He explained that advocating for violence and intimidating groups of people is not exercising freedom of speech, but undermines it.
Over the past few days, we have seen the disastrous effects of misunderstanding freedom speech, who can exercise it and when it is and it not under threat.
Not an easy road
From the announcement of Buju Banton's release from prison, people all over the region have been waiting for details about his Long Walk to Freedom concert tour. Largely sparked and framed by print media, conversation ensued about the relationship of LGBT+ people and organisations with Buju Banton, particularly given his past and the popularity of Boom Bye Bye. The song, written by him at the age of 15, calls for the murder of gay people (referred to in derogatory region-specific language). Since then, numerous artists have signed the Reggae Compassionate Act developed by organizations including Outrage!, JFLAG, and the Stop Murder Music campaign, pledging to refrain from performing songs that promote violence. According to the agreement, Boom Bye Bye should not be performed on the upcoming tour.
Contacted by the media, executive director of Barbados-GLAD Donnya Piggott denied claims the organisation was calling for Buju Banton to denounce the song in question. She said: "We're moving on from Boom Bye Bye," and added that "we are going forward with peace and love".
People are anxious to purchase tickets, already imagining themselves at the event, singing along to their favourite songs by the well-loved artist. Some of these people claim Boom Bye Bye is integral to their concert experience. A part of this group says they want to hear the song because it is nostalgic and sounds good. Another part says they want to hear because LGBT+ people are being unreasonable in their comments about the song and not wanting it to be performed or played.
They keep fighting me, I'm not giving up
When asked about the concert and, specifically, the anti-gay song, Erin Greene made a clear and reasonable statement. She framed Buju Banton as "an important Afro-diasporic and Caribbean cultural figure" whose work should not be dismissed because of the decades-old song. She pointed to the negative impact of the song on LGBT+ people in the Caribbean as it became an anti-gay anthem wielded as a weapon.
It is difficult to hold multiple truths, but entirely possible. Here is a member of the LGBT+ community highlighting the cultural impact of Buju Banton and his music while acknowledging the unending impact of a song he wrote as a teenager on one of the most vulnerable communities in The Bahamas and the Caribbean. In her statement, she did not call for the concert to be cancelled, or for the artist to be denied entry. She stated her support on the condition that a song that calls for the death of innocent, vulnerable people in a violent, homophobic society is not performed or played. There is nothing offensive, unreasonable, or outrageous about that.
Your insides must be hollow
The response to Erin Greene's statement has been vitriolic. One of the first responses was a widely shared audio recording of "Bannister" riddled with profanity. He spoke directly to Erin Greene and, in language inappropriate for this space, said she is talking foolishness. He also suggested a return to the 1970s and 1980s and "beat them when you see them in the wrong manner". The recording is a clear example of the violence faced by LGBT+ people on a regular basis. People are denied access to public services, harassed, physically harmed and emotionally abused on the basis on their sexual orientation and/or gender identity. Songs like Boom Bye Bye help to create a culture of dehumanizing LGBT+ people to such an extent that seeing a gay person in public space, hearing their point of view, or being asked to treat them with respect receives a negative reaction.
Some people argued this is a non-issue, only ever raised by LGBT+ people. This is wholly incorrect. First, the issue is almost always raised by the media. Media professionals know the history of Buju Banton, are aware of the Reggae Compassionate Act, recognise the vulnerability of LGBT+ people and need fresh news stories. It is important to understand it is the job of journalists to reach out to key figures, conduct interviews, source information and present it to their audiences in ways that encourage them to pay attention.
Remember when it felt like Leslie Miller was in the news every day? That was not because he showed up at media houses to give statements. He was known to be quick and unabashed in his answers that were almost certain to get reactions that would drive more people to the stories. Ministers are asked about current affairs and events related to their ministries because they should be able to offer both perspective and substance. Opposition members are asked to comment on the administration's decisions because they are expected to disagree. These are the stories people want to read.
The conversation about Erin Greene's statement can only be productive when all participants understand this: she did not call a press conference. Questions — valid and timely — were posed and she answered.
Second, it is not a non-issue. The negative response to a reasonable statement on a controversial song and highly anticipated concert makes that obvious. Homophobia is rampant and it is bold. People openly demonstrate their disregard for human beings and the choice to celebrate a harmful song — one in a large catalogue of songs that include many positive messages — not only despite, but specifically to spite a vulnerable group of people affected by it.
Walk like a champion
Yesterday, The Tribune reported that Buju Banton's legal team made contact with Erin Greene after learning of the response to her earlier statement about his concert. They expressed concern and said they did not intend to cause the hostility being experienced by her and other members of the LGBT+ community. It was right for them to reach out to her and it is telling that others have not done more to support her at this time. Organisations and individuals who associate themselves with human rights, women's rights and LGBT+ rights in particular should have, at the very least, made statements of support. They could have attempted to intervene in social media commentary that obviously contributed to the creation of an unsafe environment for Erin Greene as an individual, but also for all LGBT+ people in The Bahamas. A few people made posts on their social media pages to denounce homophobic behaviour, and more people can do the same. It is not too late.
It is far too easy to violate vulnerable groups of people because they do not have consistent, unwavering support. When more people identify, name and rebuke hate speech, others will be less comfortable with participating in it. True fans of Buju Banton know more than song, recognise the progression in his artistry and understand the message he is now trying to send. For them, it makes sense for Boom Bye Bye to be left in the past, for hate speech to be called out and freedom of speech, especially for vulnerable communities, to be protected.
It is on us to create a better, safer environment in The Bahamas for everyone living here.