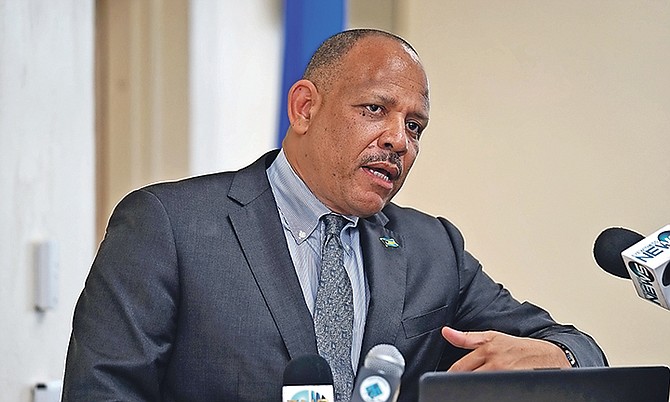 • THE UPDATED VERSION OF THIS STORY CAN BE READ HERE
HEALTH Minister Dr Duane Sands said none of the 17 people injured during a shooting incident early this morning at Montel Heights have died.
The incident resulted in 15 people receiving gunshot injuries, according to the Public Hospitals Authority – although earlier police reported that 14 had gunshot wounds. Three others were taken to hospital with non-gunshot injuries.
They were attending a birthday party on Ethel Street when the shooting happened shortly after midnight.
Dr Sands urged the public to follow official updates regarding this mass casualty event.
"No, none have died," Dr Sands told The Tribune on Sunday. "Listen to the official releases coming out of the Public Hospitals Authority.
"Don't listen to Susie, Mary, Sally on the street because they don't know what they talking about."
The Public Hospitals Authority released a statement today, giving updates on the injured.
"The Public Hospitals Authority (PHA) wishes to confirm that a total of fifteen (15) gunshot victims were assessed in the Accident & Emergency Department, Princess Margaret Hospital (PMH) on Sunday June 30th, 2019 commencing at approximately 12:30 a.m. in relation to a reported incident in New Providence," the statement said.
"Seven (7) of the fifteen (15) persons assessed were admitted to hospital, six (6) of whom were taken to theatre and received surgery. Currently, six (6) of the victims are in stable condition, and one (1) person remains critical.
"Of the total number of persons who presented at hospital, six (6) were discharged, and two (2) left without being seen against medical advice."

Police are appealing to members of the public who may have information that can assist with this investigation to contact the Central Detective Unit at 502-9991/2, Crime stoppers at 328-TIPS (8477) or the nearest police station.