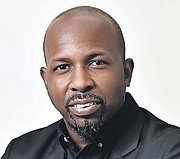 I had the honour and privilege of attending the groundbreaking ceremony for the Carnival Cruise Line's port terminal for the island of Grand Bahama yesterday and what a celebration it was. To witness the unveiling of a vision revealing the manifestation of much-needed relief for the island of Grand Bahama, was immensely refreshing and exciting. What was more encouraging was to see on full display, the collaboration and partnership of different entities - with their own personal mandate - galvanise around a common mission. This was public private partnership in its finest form.
This grand event, coupled with the sale of the Grand Lucayan Resort and Casino and the eminent construction of the state of the art airport terminal will undoubtedly serve as the catalyst for incredible touristic and business development on the island of Grand Bahama. After all, when tourism flourishes, all other sectors should as well. The residual benefits of Tourism and her allies, bodes well for many primary, secondary and tertiary industries that naturally and organically supplement our main industry.
These major investments must begin to help us formulate new ways of strategizing towards maximizing the benefits and profits from these investments. As construction ensues and when the cruise companies begin to touch down, we must ask ourselves, 'how can we reduce leakage from the economy?' How do we keep the lion share of the hundreds of millions of dollars in revenue we are projected to earn from the cruisers who will come?
There is a real simple science to this. Those of us who serve in the sector must support and buy local and those of us privileged to serve the visitors, must sell authentic products made by Bahamian hands using Bahamian products.
Everyone going to Jamaica comes back with jerk sauce. Everyone traveling to Grenada comes back with an assortment of spices. Everyone traveling to Trinidad returns home with the famous pepper sauce. Well, in like fashion, every cruise visitor to the Bahamas should come looking for- and return home with a flavored or decorative bag of salt and some of the amazing conch shell jewelry, and a piece of coconut art, and an assortment of bush teas, after having experienced a number of our exciting tour and excursion offerings.
Here we have a beautiful head-start to prepare the most amazing experiences and products for the millions of visitors who will descend on Grand Bahama in the coming years. What a perfect opportunity for Grand Bahamians living in Bimini, Abaco, New Providence and the other islands of The Bahamas to begin making preparations to invest again, to dream again and to believe again in the revitalization- rejuvenation and diversification of Grand Bahama. Imagine the possibilities, with a few acres of land, some Grand Bahamian can grow all of the parsley, thyme, rosemary and other seasoning spices required for every hotel and food and beverage outlet on the island and across the islands. Two years is great lead time.
As our counterparts across the region would say, 'talk-shop done'. Its time for action. We appreciate the direct foreign investment, but it is time for locals to take the risk, do the homework, engage the organisations funded to assist, and make Grand Bahama and the other islands of the Bahamas- Grand Again.
• NB: Ian R Ferguson is a talent management and organisational development consultant, having completed graduate studies with regional and international universities. He has served organsations, both locally and globally, providing relevant solutions to their business growth and development issues. He may be contacted at tcconsultants@ coralwave.com.