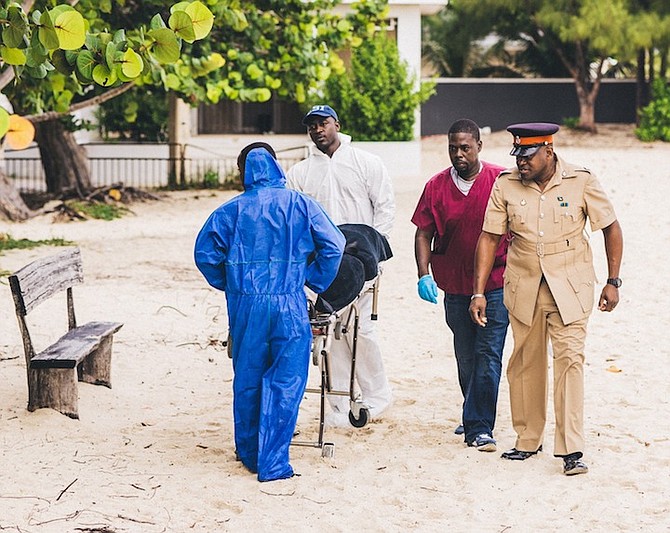 The body of a man with injuries consistent with a shark attack was found floating in waters at Saunders Beach on Monday morning.
Chief Superintendent of Police Chrislyn Skippings said officers responded to information about the body shortly after 7am this morning.
The man, believed to have been in his early 20s, was then brought ashore and found to have significant injuries from his neck down and to his ear. The body may have been in the water for four to eight hours.
Chief Supt Skippings said, while police believe the injuries are consistent with a shark attack, they are in the preliminary stages of their investigations and once the Coroner has completed due diligence, they will be able to speak definitively on the matter.
She also advised beach goers that if they must swim, they should bring a family member or someone along with them who could assist with an emergency.