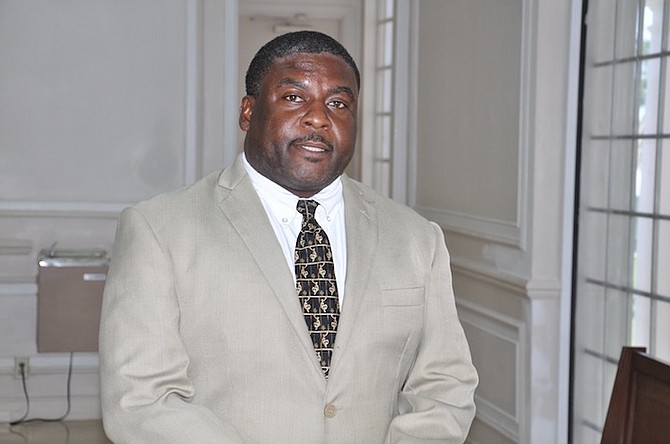 Dr Gerald Forbes

Stories this photo appears in:

ONE day after being acquitted of rape and indecent assault, a complaint was filed against Freeport doctor Gerald Forbes for allegedly creating a disturbance at a law firm and following a female employee around the office.

DR GERALD Forbes was described as "a wolf disguised in sheep clothing" by the prosecution during closing arguments in the Supreme Court in Grand Bahama on Friday.

A FORMER office manager at Dr Gerald Forbes' clinic testified that the woman who has claimed the doctor allegedly raped her was "flirtatious" with the accused when she worked at his medical clinic.

DR GERALD Forbes insisted that he does not perform abortions at his Grand Bahama clinic because it is against his religious beliefs as a Catholic and has denied writing a prescription for abortion tablets, the Supreme Court heard yesterday.

DR Gerald Forbes told a Supreme Court that he and a woman who has alleged that he raped her were involved in an intimate sexual relationship and that she allegedly inserted abortion tablets into her vagina after becoming pregnant, possibly with his child.

A FREEPORT doctor charged with rape and indecent assault fired his attorney on Friday, delaying the trial proceedings until next week in the Supreme Court.