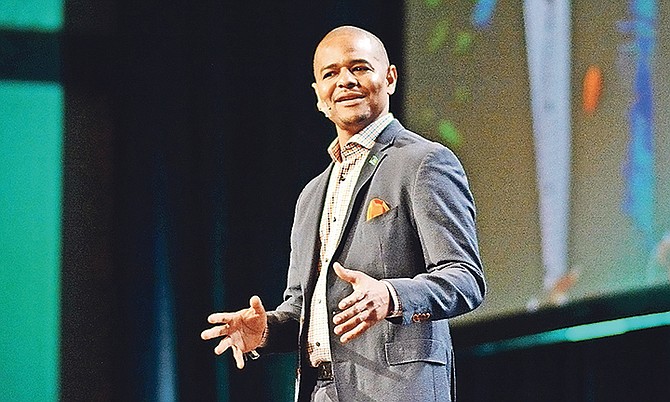 Sebas Bastian.
Stories this photo appears in:

Modern economies are complex and interdependent systems whose components should work together to create value. Technological advancement, taxation, consumption, and productivity, for example, are all forces that work together to power the economic m

Efficient reception of international air travellers is clearly key to our tourism and is well performed by our Lynden Pindling International Airport, a government-owned public utility not committed to the profits of an investor-owned enterprise.

Sebas Bastian's securities house has extended the offering period for its Titan funds by over two weeks after the flagship vehicle so far attracted 400 investors and $750,000 in subscriptions. Hillary Deveaux, Investar Securities chairman, yesterday

When I visited the East Bay Street head office of Investar Securities at 10am on Monday June 3, a dozen citizens were already there waiting to subscribe to either of the two Titan Mutual Funds being launched.