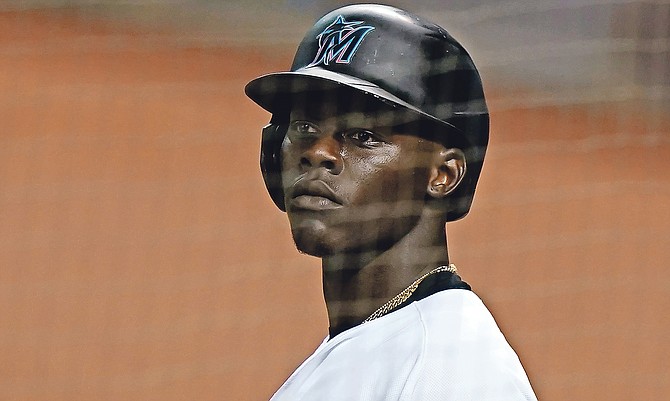 Jasrado "Jazz" Chisholm
Stories this photo appears in:

MAJOR League Baseball's regular season is near its conclusion and with just weeks left to play to decide playoff positioning, both Bahamians in the big leagues could appear in the postseason. Both Jazz Chisholm's Miami Marlins and Antoan Richardson's San Francisco Giants are currently in line to earn playoff berths in the MLB's new 16-team playoff format.

The Miami Marlins continue to solidify their position in the National League East standings with another win against the Philadelphia Phillies in the season finale between the two teams.

Another day, another career milestone for Jasrado "Jazz" Chisholm.