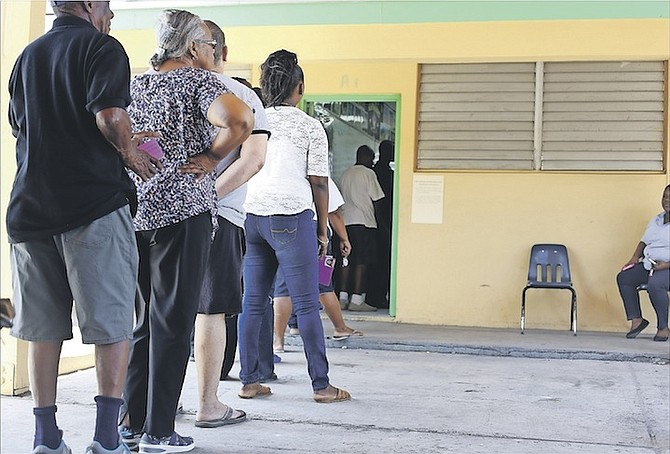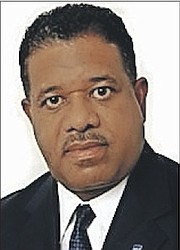 By RICARDO WELLS
Tribune Staff Reporter
rwells@tribunemedia.net
EVERY Progressive Liberal Party candidate rejected by voters on Election Day should be barred from contesting leadership posts at the party's October convention, former PLP member of Parliament Philip Galanis said Monday.
Mr Galanis told The Tribune the move would ensure that the party is in the best position to "return to the people."
"None of them, those that lost, should be allowed to challenge for any (leadership) post," Mr Galanis said. "It would send the message to the Bahamian public that we haven't learned a thing. Those that lost, lost for a reason. We have to show voters that we get it; that we understand."
PLP leader Philip "Brave" Davis told The Nassau Guardian on Sunday that the party will hold a convention in October.
He also announced that former Minister of State for Finance Michael Halkitis would serve as chairman for the convention. Mr Halkitis has said the event is scheduled for October 22-25.
Mr Galanis on Monday said he was hopeful the party would emerge from its convention with a "Davis-Cooper" leadership team, supported by a "Sears chairmanship". He was referring to Exuma and Ragged Island MP Chester Cooper and former Attorney General Alfred Sears.
"I don't plan to play any role in the convention, other than my role as a delegate. But my support is fully behind Philip 'Brave' Davis and I am hopeful the party can rally itself behind Chester Cooper for deputy leader," said Mr Galanis.
"I am also hopeful that we are able to find a young and vibrant person for the role of chairman."
Asked to clarify what he meant, Mr Galanis said: "The party needs to do all it can to (improve) the public perception surrounding it. When I say young and vibrant, we need an influx of persons that are forward thinking and connected to the various communities around the country.
"Persons like (Alfred) Sears, persons like (Raynard) Rigby. Persons that have spent much of their lives promoting the development and advancement of the Bahamas. These are men that have been in our party and offered so much."
When contacted for comment, Mr Rigby said he had no plans to offer himself for chairman, a post he has previously held.
Meanwhile, Mr Sears, who was beaten by former Prime Minister Perry Christie in January in the race for party leader, said he was mulling his options now that it was clear a convention is happening later this year.
Mr Sears, who also unsuccessfully ran in Fort Charlotte in May, indicated that he was expecting a resolution to be brought to the party's National General Council (NGC) before convention plans were made public this week.
He later added that with all things considered, he would "weigh all the options" ahead of him, as he remains "solely and completely dedicated (to) improving the PLP."
In the wake of the party's devastating election loss, much has been made of how the party would look to construct itself in the post-Christie era.
In the weeks that followed the May 10 general election, former Christie-era standouts such as former Fox Hill MP Fred Mitchell and former West End and Bimini MP Obie Wilchcombe have indicated their plans to help the party rebuild.
Mr Wilchcombe, who previously declared his intentions to bid for the chairman post, when contacted yesterday said he would publicly address his plans later this week, urging The Tribune to "keep in touch" in the coming days.
Meanwhile, Mr Mitchell, leader of opposition business in the Senate, refused to comment on his plans for the upcoming convention.
However, one party source suggested that he, along with several other "legacy members" are expected to "jump in" for consideration for some post.
According to the PLP's constitution, the party shall hold a general meeting of the party every year in the month of October or November, or otherwise determined by the NGC.
The party last held a convention in January. Prior to the 2017 convention, the party last held a convention in 2009.