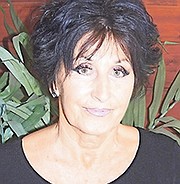 When I first started writing these articles a couple of years ago I deliberately chose the title – Design Your Lifestyle – for its ambiguity as it would allow me to write about design and décor or lifestyle in general, meaning the way we live our lives every day.
Like everyone else around the world, I watched the unbelievable tragedy unfold at the Marjory Stoneman Douglas High School – yet another in a succession of tragic shootings in the US – and struggled to find adequate words to describe such events. As a mother and a grandmother I know the heartbreak of unexpected loss and the sustained effort it requires to continue living life and infusing it with meaning.
None of the students should have had their lives taken when they had barely begun to live and neither should the survivors, now 'grown up' too soon.
And yet, the students, some of them so very young, barely in their teens, have demonstrated incredible will, courage and passion to try and put their world to rights when many of the older generation have failed them so badly; and some continue to do so by trying to demean their efforts. It is their passion that will drive them forward, and it is something I hope they can hang onto forever because it seems that it often gets lost or suppressed in adults once past the relative innocence of youth.
If we look back at our teenage years, I am pretty sure that most of us will remember how strongly we felt about everything, how things were black or white, right or wrong and how we wanted our voices to be heard.
As life goes on and we mature we understand that life is more complicated than that and sometimes there are grey areas, but that can't be used as an excuse to lose our moral compass or abdicate our responsibilities as parents or citizens and certainly can't be used to sit on our hands and do nothing in the face of vital decisions needing to be made. One of my long-time favourite quotes is by Irish philosopher Edmund Burke (although often attributed to Einstein) is: "The only thing necessary for the triumph of evil is for good men to do nothing." And so it is.
I want these children to go on being passionate even though I am so sad about the cause of it. I hope this generation will be able to do better, not just in America but all over the world because this isn't the only injustice or tragedy that if unchecked will spread like the plague and contaminate everything.
My wish is that adults will give them the space and the platform to initiate change. It might be a tough sell, but I believe they have enough sense of purpose and enough passion to keep speaking and will not get distracted by the negative noise in the marketplace. There's always a breaking point when you have to say "no more" and not only say it but do something about it. There are no grey areas in this instance. None. I want them to summon every passionate bone they have in their bodies and use it to make the adults and their legislatures and their governments wake up and stand up.
Then I would like to think that they can eventually move on in a more tranquil way to adulthood, pursuing their own personal dreams. Benjamin Disraeli, who twice served as Prime Minister of the United Kingdom, said: "Most people die with their music still locked inside them." I am optimistic that this generation can change that.