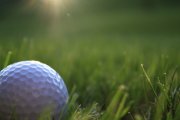 By RENALDO DORSETT
Tribune Sports Reporter
rdorsett@tribunemedia.net
THE Bahamas finished sixth in the race for the George Noon Cup in the 24th Caribbean Golf Classic, hosted at the Westin Puntacana Resort and Club in Punta Cana, the Dominican Republic.
The George Noon Cup is awarded to the team with the most points. Puerto Rico was the overall champion with 138 points, Jamaica was second with 122, Trinidad and Tobago was third with 111, the Cayman Islands was fourth with 102 while Turks and Caicos was fifth with 88.
The men's team was fourth overall in the standings for the Robert Grell trophy with 59 points and the ladies for the Jodi Munn-Barrow trophy.
The women's team was tied for eighth in the Jodi Munn-Barrow trophy.
The Caribbean Classic is an individual and team event. Players are divided into flights based on handicap and scored using a modified Stableford system.
Under the modified system, scoring is as follows: two over par - one point, one over par - two points, par - three points, one under par - four points, two under par - five points, three under par - six points and four under par - seven points.
In the men's flight one Lynford Miller finished with a score of 89 after not participating in round one.
In flight two, Mark Carter was the top performer among the seven Bahamians in the group with a score of 125, No.10 in the field. He scored a 43 in the opening, 48 in round two and 34 in round three.
Edroy Williamson was tied for No.17 with his score of 121 (41, 41, 39), Ulrich Filser finished at No.19 with 118 (38, 35, 45), Paul Fox was ranked No.20 with a score of 115 (34, 44, 37), Ashley Glinton with 113 points (29, 43, 41) was tied No.22 while Leander Brice was tied at No.24 with 112 (30, 42, 40) and Ian Hepburn finished at No.33 with a score of 96 (28, 36, 32).
In the third flight, Urie Pratt was tied at No.20 with his score of 99 (24, 36, 39).
In the fourth flight, four Bahamians were in the field. Ken Kangal finished at No.7 with a score of 99 after a 37 in round one, 30 in round two and 32 in round three.
Ian Howard finished at No.11 with a 90 (31, 23, 36), Marc Robinson was tied at No. 15 with a 83 (31, 27, 25) and Dwight Tinker was No. 18 with a 77 (25, 19, 33).
In the fifth flight, Gilbert Ward was No.10 with his score of 40 (11, 15, 14).
Among the ladies, Adriane Von Eckardstein was second in flight two with a score of 127 after scores of 41 in round one, 40 in round two and 46 in round three.
Renate Raeber was No.6 in flight five with a total score of 68 (26, 18, 24).