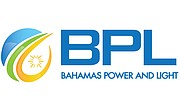 By TANYA SMITH-CARTWRIGHT
tsmith-cartwright@tribunemedia.net
POWER issues continued to plague New Providence yesterday with more Bahamas Power and Light customers experiencing outages across the island.
The problems initially started on Sunday when New Providence experienced severe weather conditions, with the company reporting damaged cut outs, blown transformers and low voltage in scattered areas.
BPL issued the following statement on Monday: "Bahamas Power and Light (BPL) wishes to advise that due to the severe weather event Sunday night, a number of areas have suffered outages.
"We have emergency teams at several sites at present working toward restoration and we will advise over the course of the day on those efforts."
By Monday afternoon most areas were restored, only for some to go offline again.
The latest update received at 3pm yesterday from BPL said: "Bahamas Power and Light wishes to advise that our teams are still working to complete restoration of services which were disrupted due to the severe weather event on 11th of April."
Customers in a wide cross section of New Providence were still experiencing outages at that time.
The BPL update said the company still had teams working on outages in the following areas: Second Street off Palm Ave (which was returned to service); Jumbey Village (Malcolm Rd), while teams were on the way to these areas: Blue Hill Road (near Family Guardian); Blue Hill and John Road; Roker Lane (Stapledon); Cox Street (Fox Hill); Cumberbatch Ave (and Lexington Ave); Tamarind Street (Pinewood); Coral Lakes and 8th Terrace Centreville.
The power company said it will continue to monitor the restoration exercise and will advise its customers as estimates for return to service come in.
Despite the issues, the company is continuing its overhead maintenance exercises in various islands to include New Providence.
"Bahamas Power and Light wishes to advise its customers in New Providence that the company will be carrying out overhead maintenance exercises on Wednesday, April 14th, 2021 for fie hours, beginning 9am."
Prince Charles Drive west between Believer's Gospel Church and Popeyes Restaurant including side corners is the area cited to experience disruption in electricity supply today.
Customers are being thanked for their patience while these exercises are being carried out.