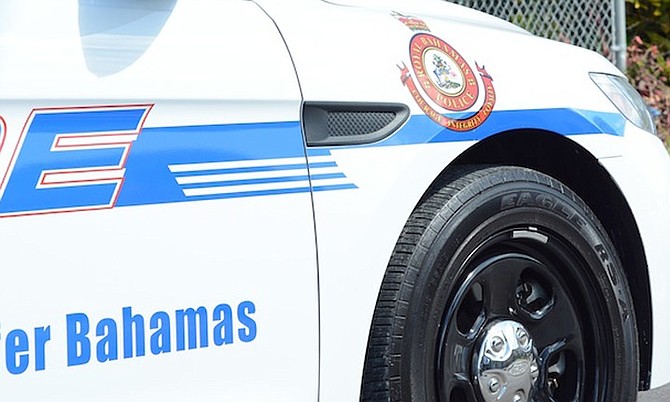 By JADE RUSSELL
jrussell@tribunemedia.net
A FATHER of three was shot and killed in his car yesterday morning while on his way to work – one of three shooting deaths within 24 hours.
This first incident occurred at Gibbs Lane and Infant View Road.
While the victim was not identified by police, Margueritte Burrows, the victim's mother, identified him as 33-year-old Dominique Berry.
"As a mother this is tragic, as I would imagine, it would be the case to any other mother. This just continues. It's shocking. It's a sad thing to happen to any other family and now today I'm experiencing it," Ms Burrows said at the scene, as screams from the deceased's family echoed in the background.
Press liaison officer, Chief Superintendent Chrislyn Skippings told reporters shortly after 7am police were notified of the incident.
"Shortly after 7am, police were notified via our ShotSpotter technology of gunshots being discharged," CSP Skippings said.
"Preliminary reports thus far suggest that the victim was travelling west along Infant View Road when he was reportedly cut off by another vehicle. It is reported that the culprits fired gunshots at the victim in his vehicle and subsequently he died as a result of the injuries," CSP Skippings said.
 EMS personnel were called but pronounced the victim dead at the scene.
 Asked if the victim was known to police, CSP Skippings said he was known, however, police had not had interactions with Mr Berry for a long time.
 "He was actually working and doing extremely well in the past few years," she said.
 Ms Burrows admitted her son had a troubled past but had changed his life over the years, adding he was a construction worker and was on his way to work when he was killed.
 "Like I say, in his younger days in all honesty he had a past. But for many years he's reformed, he's refined to be an excellent father. I am astonished to see how good he is to his children.
 "I just rode with him yesterday and he dropped me to work, picked me up and took me to the store. I just saw a different person yesterday," Ms Burrows said.
 The mother spoke to reporters while other relatives wept in the background and were inconsolable.
 "It's a sad day in this country, it just continues, and it appears that there is no end to this," she said.
The second incident occurred at 9.30pm in the Red Land Acres area.
According to reports, ShotSpotter Technology alerted police to gunshots being discharged in the area of Shahs Street off Sumner Street.
Police responded and found a man with multiple gunshot injuries.
According to reports, the 32-year-old victim was sitting in front of a residence when a man exited a black Suzuki Swift and shot at him.
Officers attached to Operation Ceasefire arrested an 18-year-old man of Kennedy Subdivision while he attempted to flee.
Officers also recovered the vehicle involved in this incident in nearby bushes in the area. Police are searching for a second man believed to be involved.
The third shooting happened shortly before 2am this morning on Armbrister Street, Fox Hill.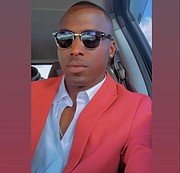 There are few details, but it is reported that neighbours heard gunshots before finding 30-year-old Alvarez McCoy, a Royal Bahamas Defence Force officer, with gunshot injuries in his vehicle, a burgundy Nissan Cube.
The victim is his mother's only child and a father of three. 
Police investigations continue.
This brings the country's murder count to nine for this year according to The Tribune's records.
On January 16, a man was shot dead in Abaco.
 Preliminary reports indicate that the deceased had just arrived at a residence in Bahama Coral, when he was approached by a lone gunman who subsequently shot him multiple times about the body. The suspect then fled the area in a black Japanese vehicle, making good his escape.
 EMS responded to the scene and confirmed the adult male had no vital signs of life.
 On January 15, a man who was known to police in connection with a previous murder was shot dead in the Flamingo Gardens area.
 On January 6, two men, including one who was on bail for murder, died after separate shooting incidents.
 The first incident occurred around 2.30am that day.
 According to police, a male victim was at a bar on Washington Street and Robinson Road when he was approached and subsequently shot multiple times by an unknown man.
 The suspect, who was wearing dark clothing and a ski mask, fled on foot.
 Police said the victim died on the scene.
 A few hours later, police were investigating a shooting incident in Nassau Village.
 Police said a 29-year-old man was at his residence on Lawson Street, Nassau Village, after 1pm, when he was approached and subsequently shot multiple times by two men who got out of a small Japanese-type vehicle.
 The victim was taken to hospital by EMS personnel, but later died, police said.
 Police said they arrested a 30-year-old Nassau Village resident shortly after the shooting who is currently on bail for murder and is being monitored electronically.
The deceased was also being monitored electronically and on bail for murder, police said.
 On January 2, a couple was shot dead as they slept. The incident took place in a home in Montell Heights. Police arrested two suspects shortly after the incident.
 Investigations into the latest murder are continuing.