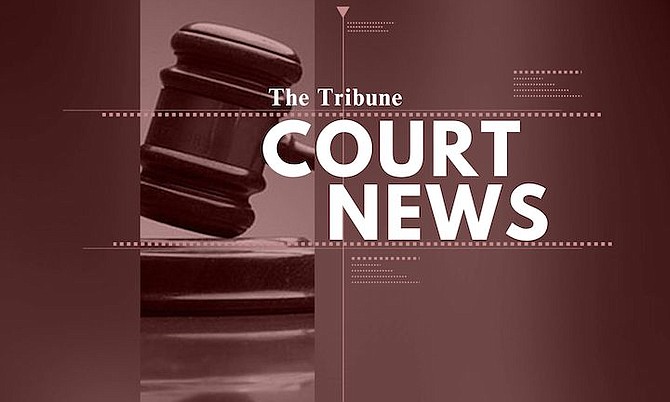 By PAVEL BAILEY
Tribune Staff Reporter
pbailey@tribunemedia.net
A MAN pleaded guilty yesterday to illegally having nearly $2m worth of marijuana in separate incidents.
Basil Johnson, 44, admitted to having $1m worth of marijuana when found in waters off Crooked Island last Thursday. He also admitted to having $872k worth of marijuana in Exuma in 2021.
Johnson appeared before Magistrate Samuel McKinney with Seth Cartwright, 36, on charges of conspiracy to possess dangerous drugs with intent to supply and possessing dangerous drugs with intent to supply.
According to police reports, authorities encountered a go-fast vessel forty miles southwest of Crooked Island around 1.30pm on May 18th during a joint operation involving the Drug Enforcement Association, the US Coast Guard and local law enforcement officials.
The two accused were allegedly seen throwing packages of suspected drugs overboard after they saw the officers. When officers approached their vessel, the defendants allegedly attempted to flee but were captured following a brief chase.
Officers then recovered 33 crocus sacks containing marijuana. The confiscated drugs collectively weighed 1,142 lbs.
The Exuma incident happened on May 30th, 2021. Officers seized 872 lbs of marijuana found in 29 crocus sacks on a vessel.
In that incident, Johnson was charged alongside Alfraido Poitier, 43, and Kevin Dean, 51.
Johnson's co-accused pleaded not guilty yesterday.
Johnson is expected to be sentenced today while Cartwright is expected to get bail consideration.