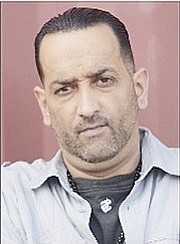 By Inigo 'Naughty' Zenicazelaya
FIRST let me open by saying thank you Jesus, King of Endless Glory, who reigns in Heaven, for allowing me to see another NFL season, and for positioning 'our' Dallas Cowboys (Yes, God is a Cowboy, thus the retractable roof in the stadium, we leave it open so God can watch His team, the Cowboys, play) on the threshold of another Lombardi Trophy!
Let me pick with my head and not my heart Lord, and other parts of my anatomy when I'm out on a limb picking an upset! Amen.
The Crystal Ball is out and 'Naughtydamus' is back in the building. Last season I went 172-83-1, a career year for some prognosticators. Just another day at the ball park for me.
I look to improve on it this year, and I'm sure I'll get plenty of compo from the 'Fin' and the 'Bradyite' in these pages.
I'm excited to embark on another season of NFL picks here at my new home, The Tribune. It should be lots of fun, and very competitive.
Also be sure to tune into 'The Press Box' each and every Sunday from 10am to 2pm, starting this Sunday on KISS96FM 96.1 for in-depth coverage of the local and international sports scenes as well as the NFL with myself and my Tribune colleagues Renaldo 'The Fin' Dorsett and Ricardo 'The Bradyite' Wells.
It's week one and nobody has really formed their identities yet. There is cautious optimism from last season's successful franchises while others take the wait-and-see approach.
If there's going to be upsets, week one is always a good place to start. It's happened in the past and this kickoff weekend will have a few, which I might just call, so buckle up and here we go.
STEELERS vs
PATRIOTS
This game has all the 'trap' settings for an upset. New England is rejoicing as the Crown Prince of Crookery didn't get suspended after all. That still won't answer all other question marks the Pats have.
A sluggish running game, plus a suspended LeGarett Blount. Throw in an anemic and injury riddled receiving corps and suspect offensive line. Not to mention a long-in-the-tooth defence, with less than stellar cornerbacks (Revis and Browner left in Free Agency with Vince Wolfork) there's no more freebies for the Pats.
If they want to win another Super Bowl they have to do it the old fashioned way: earn it!
It starts tonight in New England with Championship banner unveiling and Karma rearing her ugly head.
Despite their own suspended offensive stars RB (Le'Veon Bell) and WR (Martavious Bryant) the Steelers have something to prove to themselves and Ben Rothlisburger loves the Prime Time spotlight. Along with Antonio Brown look for Big Ben to put up numbers and the Steelers defence to hold on late taking advantage of the Pats injuries to earn a hard fought season opener.
Steelers 27 Patriots 24
COLTS vs BILLS
Most of you are thinking two things: the Colts and by how much?
Not so fast. The Bills have vastly improved with talented new personnel, the most notable being RB LeSean McCoy. The Bills now have the offence to match their daunting defence, with WRs Sammy Watkins and Robert Woods, TE Charles Clay and the surprise sleeper waiting to become a star, former Ravens back up QB Tyrod Taylor.
The Colts are famous for losing early to lesser opponents before going on a lengthy win streak. This may have been the case previously, but with the additions of veteran RB Frank Gore and WR Andre Johnson to go along with star WR T Y Hilton I like the Colts in a close one.
Yes, two road dogs out of the gate!
Colts 24 Bills 21
BROWNS vs JETS
Do we have to? Since we do, I will throw out last season's records for both teams and go solely what I've seen in the pre-season.
Which is, New Head Coach Todd Bowles, a defensive mastermind, has a dangerous D in NY (key FA additions Darell Revis and Antonio Cromartie at CB) allowing him the luxury of pressuring the opposing QB at will. His schemes do work.
So it's Jets at home, behind the defence and Fantasy stud sleeper in the making, RB Chris Ivory.
Jets 27 Browns 17
PANTHERS vs
JAGUARS
Another one I'd like to pass on picking. The Jags need work in lots of areas while the Panthers were very inconsistent last year. Nevertheless, I like Cam and the Panthers in this one.
Panthers 23 Jags 20
PACKERS vs BEARS
What a great rivalry game to kickoff the NFC North campaign.
Both teams have injuries and FA loses. Despite these facts, this will be a tight contest based on the bitter rivalry between these franchises.
Whenever they do, throw projections and records out the window.
Aaron Rodgers is healthy, his WRs aren't. Jordy Nelson, torn ACL, out for the season. Randall Cobb, injured shoulder, game time decision. Nonetheless look for DeVante Adams and rookie Ty Montgomery to make the most of their chances at WR and excel.
Also Eddie Lacy at RB is a beast, while the Bears Matt Forte isn't either. Advantage Packers, I like them in this one.
Packers 31 Bears 23
CHIEFS vs TEXANS
Great KC offence, Pro Bowl RB Jamal Charles is a Fantasy stud, with new additions, especially Jeremy MaClin at WR the being the most significant. Andy Reid has his weapons now.
Against an outstanding defence in Houston led by All Pro JJ Watt.
Great chess match in this one, but I got that funky feeling new Texans QB Bobby Hoyer surprises everyone late with a strike to WR DeAndre Hopkins. Texans at home.
Texans 24 Chiefs 23
DOLPHINS vs
REDSKINS
A 1982 Super Bowl rematch. Both teams have key new additions on both sides of the ball.
Long and short, I hate both these mediocre-at-best franchises and their whinny fans! I can't waste time here.
My skin crawls as I make this pick. Dolphins in a close one on the road.
Dolphins 23 Redskins 20
SEAHAWKS vs RAMS
If the Rams were healthy and at full strength this would be a great game to watch. Sadly the Rams have nagging injuries at almost every key position.
Head Coach Jeff Fisher will have his squad ready to play but Seattle will wear them down with a myriad of weapons.
Look out for new offensive additions TE Jimmy Graham, RB Fred Jackson and special teams KR Ty Lockett (he's always fun to watch).
Now throw in the vicious 'LOD', that smothering defence lead by my fellow 'Smack Talk' aficionado CB Richard Sherman and its Seattle big, pulling away late, leaving new Rams QB with a rough welcome to the NFC West.
Now what's the over under on Russell Wilson and Ciara 'selfies' I wonder? I might bet that.
Seahawks 30 Rams 17
LIONS vs
CHARGERS
Hmmm ... I'm flipping the coin now and it's heads so I'm going with the Lions on the road in this one.
Both of these teams consistently start sluggishly, only to feverishly attempt to make the playoffs with down-to-the-wire winning streaks, usually relying on a mathematical equation that only Stephen Hawking could solve.
These teams mirror each other injury and FA wise, both arrivals and departures.
Stafford to Calvin 'Megatron' Johnson one too many times seals the Chargers fate late. Keep an eye on rookie RB Melvin Gordon, of the Chargers; he comes highly touted with a high skill set and should be fun to watch even if it's in a home loss.
Lions 24 Chargers 20
SAINTS vs
CARDINALS
The new look and revamped Saints travel to the desert to take on the finally healthy Cardinals.
Both teams have tons to prove, I sense a shootout in this one! Points will be flying up, so in this case go with the home team.
Fantasy owners look for the names Brees, Ingraham, Cooks and Colston for the Saints and Palmer, Ellington, Johnson, Fitzgerald and Brown for the Cardinals to have big point production in this one.
Cardinals 31 Saints 30
RAVENS vs BRONCOS
See the above for this game also. Almost the same scenario - new-look Ravens against the healthy Broncos.
Fantasy owners will feast if you have Broncos named Manning, Thomas, Anderson and Daniels on your team and in your lineup.
If you own Ravens named Flaco, Forsett, SmithJr. look for points to be produced.
In the end the Broncos are at home, and used to the altitude.
Broncos 27 Ravens 20
BENGALS vs
RAIDERS
The Bengals must put up or shut up this year as far as the playoffs go. There must be a post season victory, just one.
Andy Dalton is healthy and RB Jeremy Hill is ready to break out as a superstar. AJ Green is still AJ Green and a healthy Marvin Jones boost the WR corps.
The Raiders are young and talented and still growing. QB Derek Carr, RB Latavius Murray and WR Amari Cooper have a bright future in Oakland - just not this week against the Bengals.
Bengals 31 Raiders 27
TITANS vs
BUCCANEERS
I'm not even going to bother wasting my breath on 'Rookie Bowl'.
Winston at home over Mariotta on the road. Revenge for that College Bowl game back in the day.
Buccaneeers 14 Titans 10
GIANTS vs COWBOYS
Eli Manning loves to spoil the party in Big D, especially on Sunday Night Football.
Not so fast though - that's the past. This is the present, and injuries all over the team on both the offence and defence have the Giants dead in the water.
Later in the season the Giants will be in the thick of the wild card race but as for week one ... that's a loss.
My Cowboys are focused and ready to make a run toward the Super Bowl. In order for us to do that though we need to cut loose all dead weight, somebody needs to step up and claim the starting RB job (Joseph Randall, you're making me look bad.)
Once we can move away from RB by committee and determine a starter, the offence will run smoothly. The offensive line in Dallas is the best in football. Respect due!
The Giants' injuries will hamper them early in the season, the Cowboys have a chip on their shoulder. They want to build on what they started last season and finish strong this time.
Rough homecoming for my personal friend this weekend, former Cowboy and current NY Giant WR/KR Dwayne Harris.
The Cowboys win pulling away in the fourth quarter as 'Dez' shines.
Cowboys 31 Giants 20
EAGLES vs FALCONS
This matchup isn't for the birds at all.
I can't call this one: both teams did heavy makeovers during the off-season and the results remain to be seen.
Chip Kelly's high powered offence is about to be unveiled and QB Sam Bradford, RB DeMarco Murray and WR Jordan Mathews are ready to ball in Atlanta.
The Falcons are no slouches either. They also have a few high-powered offensive threats, QB Matt Ryan, WRs Julio Jones and Roddy White, rookie RB Tevin Colman and a solid defence.

I'm not mad at anyone one on this one. Great game for Monday Night Football, points will be moving at light speed.
That's why I like the Eagles to pull away in this track meet.
Eagles 42 Falcons 24
VIKINGS vs 49ERS
This game has had me going back and forth all week. I'm at my wits end.
AP is back and Teddy Bridgewater is solid. The Niners are at home and under a new coach.
I like Minnesota in this one for some strange reason.
Vikings 23 49ers 20
• Inigo 'Naughty' Zenicazelaya presents 'Mischief and Mayhem in da AM' on KISS FM 96.1 from 6am to 10am, Monday to Friday. He also writes a sports column in The Tribune on Tuesday. Comments and questions to naughty@tribunemedia.net