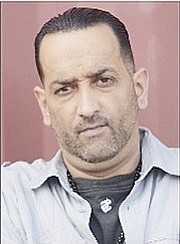 By Inigo 'Naughty' Zenicazelaya
HERE we go, week three in the NFL and after a 12-4 week it seems I'm rounding into form. Wish I could say the same for some of the other 'pigskin prognosticators' around The Tribune newsroom, but it's a new week and a clean NFL picks sheet, so here we go.
The short and sweet formula seems to be working for me, so if it isn't broken, I shall not fix it!
TONIGHT
TEXANS vs PATS
No Brady, No Jimmy G it's 'rookie QB' Jacoby Brissett.
In most instances this would spell doom for most teams, not the Patriots, evil 'Stith Lord Belichick' will have the Pats ready to go, and I'm sure the Pats will make a game of it, but they won't win it. The odds will catch up against them on the road.
Despite JJ Watt being banged up, the Texans defence is still stout, and now the Texans have offence to match the defence. QB Brock Osweiler should have his way with a suspect Pats secondary, look for WRs DeAndre Hopkins and rookie Will Fuller to shine on the road.
TEXANS 27 - PATS 20
SUNDAY'S GAMES
RAVENS vs JAGS
This should be an entertaining match up. I like the JAGS at home to get off their present two-game losing streak.
I see Jags QB Blake Bortles improving his play and the Jags receiving corps finally coming to life. Look for WR's Allen Robinson and Allen Hurns to shine.
JAGS 23 -
RAVENS 20 (OT)
SKINS vs GIANTS
It gets worse in Washington. Giants move to 3-0 and 2-0 in the NFC East.
Watch for my good friend Giants WR/KR Dwayne Harris to have a big game on special teams in between the rounds of 'Norman vs OBJ 2'
GIANTS 31 -
REDSKINS 20
LIONS vs PACKERS
Big NFC North rivalry here with lots of tradition. A big part of that tradition is the Packers winning at Lambeau Field, and that tradition continues on Sunday.
PACKERS 31 -
LIONS 17
BROWNS vs FINS
The Dolphins are the best 0-2 team in the NFL, and like their in-state counterparts the Jags, the Dolphins get their first win at home. Don't get too excited though Dolphins fans, it's only the Browns.
DOLPHINS 24 -
BROWNS 20
VIKINGS vs
PANTHERS
All kind of defence in this one, and no AP (Adrian Peterson) for the Vikings, so all I can say is 'CAM oh CAM' in a yawner. Lots of field goals, kickers get the spotlight in this one.
PANTHERS 12 -
VIKINGS 6
BRONCOS vs
BENGALS
Coin flip .... Bengals at home in this one, I think rookie growing pains catch up to Broncos rookie QB Trevor Siemian this week.
BENGALS 20 -
BRONCOS 13
CARDINALS
vs BILLS
Usually the Cards are horrible in 1pm East Coast games, they started to buck that trend last season and continue it this week in Buffalo. Too much confusion in Buffalo at the moment, Cards on the road.
CARDS 27 - BILLS 20
RAIDERS vs TITANS
The Raiders will be tested on the road in this one, but I think their Murray outshines the Titans Murray in the battle of backfields, allowing the Raiders to set up the passing game, an area which they have an advantage.
RAIDERS 24 -
TITANS 16
49ers vs
SEAHAWKS
The Niners are competitive under head coach Chip Kelly, the Seahawks are coming off a loss to the Rams and are at home. 12th man saves the day for the 'Hawks in this one.
Seahawks 24 - 49ers 10
RAMS vs
BUCS
The Rams on the road in this one, the Bucs will be no pushovers, but Rams RB Todd Gurley breaks out in this one, and the Rams steal one on the road.
RAMS 23 - BUCS 17
CHARGERS vs
COLTS
I don't know which one of these teams will show up.
The Chargers seem to have the hot hand of the two, and it's a week for the road dogs, so 'Go Go Super Chargers.' Plus the Colts just don't look right!
CHARGERS 27 -
COLTS 24 (OT)

JETS vs
CHIEFS
Hey I like the road teams this week, especially in this one. The Jets are very balanced on both sides of the ball, the Chiefs still fighting through the injury bug.
Jets fly high on the road.
JETS 24 - CHIEFS 20
STEELERS vs
EAGLES
Carson Wentz gets his official welcome to the NFL from the 'New Steel Curtain' at home.
STEELERS 31 -
EAGLES 20
BEARS vs
COWBOYS
Dak continues to impress, Zeke goes over 100 yards and Dez gets 2 touchdowns, all while the unheralded Dallas defence plays big at home.
No Cutler for the Bears as well in this one. How 'bout them Cowboys!
COWBOYS 31 -
BEARS 23
MONDAY NIGHT
FALCONS vs SAINTS

NFC South shootout here, tons of points and fantasy ramifications in this one. Coin flip.....Saints at home on MNF.
SAINTS 34 -
FALCONS 31 (OT)