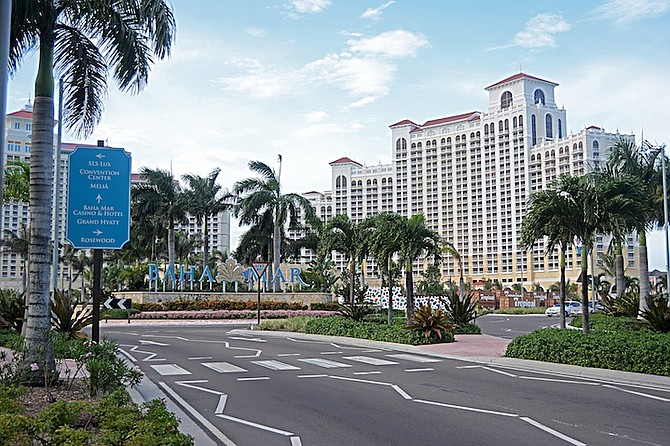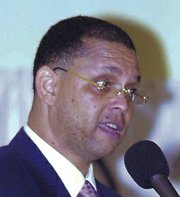 By NICO SCAVELLA
Tribune Staff Reporter
nscavella@tribunemedia.net
OVER 1,500 people applied for and/or inquired about jobs with the once stalled Baha Mar mega resort yesterday, according to senior company officials, who said the numbers demonstrate that the company is making good on its promise to "generate a significant amount of jobs" in the country.
Robert Sands, senior vice-president of government and external affairs at Baha Mar, told The Tribune yesterday that the company's website careers.bahamar.com and "social media and Facebook" saw over 1,000 applications and over 500 inquiries respectively as of 4.30pm, adding at the time that "the day is not over yet".
With those figures, Baha Mar has made significant strides towards its goal of recruiting some 1,500 Bahamians in its first wave of hiring for the previously beleaguered resort in time for its April partial opening.
Notwithstanding the encouraging numbers, however, Mr Sands said only "selected persons" will be "invited to come in for follow-up interviews".
On Sunday, Mr Sands announced that Baha Mar would begin the process of recruiting 1,500 Bahamians in its first wave of hiring for the Cable Beach resort. He told The Tribune the entire process will be conducted online through the company's website. Interested persons were asked to visit the website and/or send their resumes to careers@bahamar.com.
At the time, Mr Sands said the resort is looking to initially fill positions at the golf course and the casino hotel ahead of its scheduled April 21 partial opening. However, he encouraged persons who are seeking jobs in other areas to "still apply" as "thousands more persons will be hired in the coming months".
He also said the resort is looking for persons with a good attitude, who are ready to be trained.
When contacted yesterday for an update on the recruitment process, Mr Sands said: "Our numbers exceeded to the website over 1,000. Social media and Facebook page over 500 inquiries, and the day is not over yet.
"We don't have any idea of what the amounts will be (at the end of the recruitment process), but we know they will be extremely large. But the more applications we get, the greater the opportunity we'll have to make some very good selections. We believe that the enthusiasm of the applicants certainly demonstrates that Baha Mar is fulfilling its promise to generate a significant amount of jobs. And we're hoping to make some very positive selections from the applications we receive."
When asked what takes place after the recruitment process, which he said will be "ongoing," Mr Sands said: "We'll begin to process them, categorise them, and they'll be reviewed certainly by our recruitment managers, and persons will be invited to come in for follow up interviews. Not everybody but selected persons."
In an interview with The Tribune last week, Mr Sands said Chow Tai Fook Enterprises (CTFE), the resort's new owner, is dedicated to the success and timely opening of Baha Mar and CTFE was "very optimistic" that the April 21 opening date will be hit.
Last month, Prime Minister Perry Christie said CTFE "is arranging for operation by the Grand Hyatt of the casino and convention hotels and of other properties by SLS and Rosewood, all internationally renowned brands, beginning with a phased opening in the second quarter of 2017.
"The hirings are to facilitate the phased opening of 1,800 room at the conference and casino hotel, the casino, convention centre and golf course, and employment of up to 3,300 by August 2017, and 4,300 by December 2017, when all companies have been completed and opening," the prime minister said.
CTFE will invest $200m in "pre-opening festivities, development of family amenities, entertainment and offshore island facilities and demolition and redevelopment of the former Crystal Palace Hotel," Mr Christie said.
"With these additional investments completed, the project will have created 5,700 new direct jobs and an additional 4,160 indirect and inducted jobs."