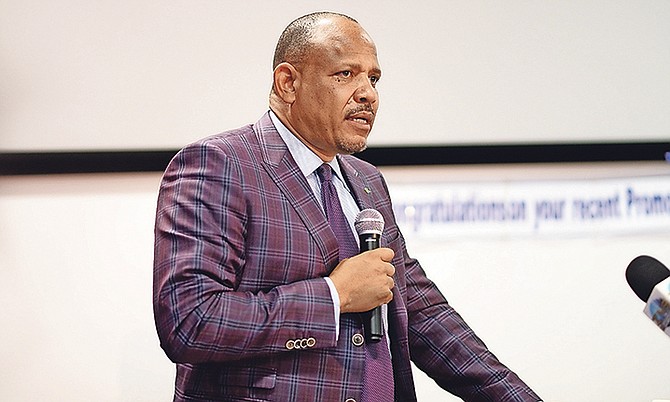 Dr Duane Sands, Minister of Health. Photo: Shawn Hanna/Tribune Staff
Stories this photo appears in:
THE Ministry of Health and the Department of Public Health are investigating a case of tuberculosis (TB) in a student at R M Bailey Senior High in New Providence.

HEALTH Minister Dr Duane Sands yesterday flagged concerns the country's pharmaceutical industry was complicit in the raging opioid crisis afflicting the United States.Dr Sands referenced pockets of opioid dependence in the country, stating while it d

BAHAMIANS need to lift the veil of secrecy surrounding crimes against women and children, Minister of Health Dr Duane Sands urged yesterday, as he noted linkages of such acts to violence in school and the wider community.