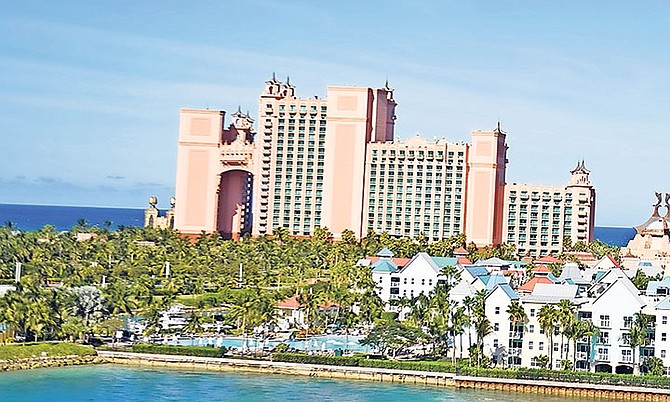 The Atlantis resort on Paradise Island.
Stories this photo appears in:

THE BAHAMAS Hotel Catering and Allied Workers Union and Atlantis are set to go to court this Friday, after last week's protest by workers was called "unlawful" by the Paradise Island resort.

ATLANTIS has called last week's protest by disgruntled union members "unlawful" and unjustified, as it was held the same day a hotel representative was set to sign off multiple sections of a new labour contract. A statement from Audrey Oswell, Atlan

ATLANTIS workers went back on the job on Friday after disgruntled union members protested on Thanksgiving – leaving a scramble to address the grievances of staff.